Top Foodie Restaurants in Temecula Valley
---

A visit to Temecula Valley Southern California Wine Country presents a full culinary delight of options for the foodie in all of us. In fact, visitors to the region will need a few days to fully explore the range of diverse dining options in the region. The following restaurants have a 4.5 rating on TripAdvisor, the largest social travel website in the world. They received the highest number of positive reviews. Some of these are long-time local favorites, while others are exciting additions to our foodie scene.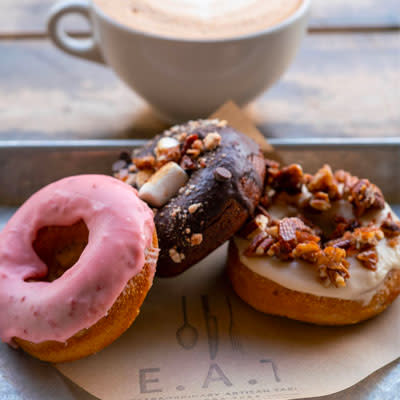 An Old Town find, they are dedicated to sourcing the cleanest foods possible and serving locally driven foods that are hyper fresh and nutrient dense. E.A.T. Marketplace offers delicious menu items for those with dietary restrictions as well as carnivores, vegetarian, vegan, gluten free, and paleo eaters.

Cork|Fire Kitchen is nestled in the canyon on the south end of town at Temecula Creek Inn. This rustic yet refined farm-to-table dining experience features inventive menus made for sharing. Floor to ceiling windows provide a gorgeous view of their pristine golf course. Cork|Fire Kitchen uses Temecula edibles, foraged fresh and organic whenever possible.

The Vineyard Rose Restaurant at South Coast Winery Resort & Spa offers brunch any day of the week. One of the best Temecula restaurants for California cuisine and enjoy hand crafted breakfast, lunch and dinner in an elegant Tuscan-inspired dining room.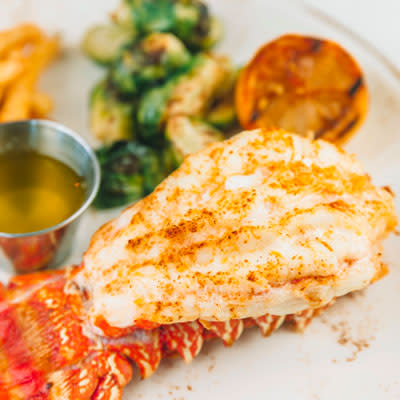 Seafood lovers savor the fresh, sustainable menu at Bluewater Grill. The company operates their own swordfish harpoon boat and serves the finest quality locally harpooned swordfish in the season. Bluewater Grill offers more than 40 varieties of seafood annually, with oysters on the half shell, award-winning chowder, and local wines that pair with their menu beautifully.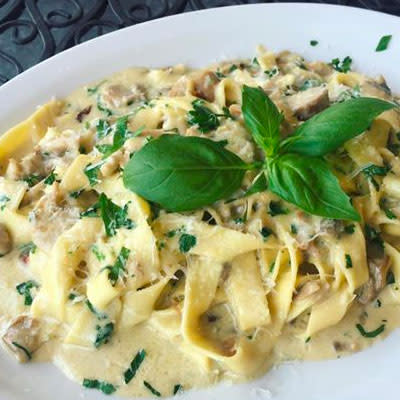 An authentic Tuscan-Sardinian-Italian cultural experience can be found at Trattoria Toscana. Chef Pietro, born in Sardinia, carefully selects fresh, local ingredients as well as imports from Italy to create high quality, homemade Tuscan and Sardinian meals in his scratch kitchen.

Set on a 1,500-foot hilltop, Pinnacle offers indoor and outdoor seating with a breathtaking panoramic view. This award-winning restaurant serves Mediterranean style lunch in an elegant setting daily. Their wines pair perfectly with their menu items. 

The Restaurant at Ponte Winery is an outdoor restaurant surrounded by stunning vineyards and manicured gardens. They serve locally sourced produce, all natural, hormone-free meats and wild caught or sustainably farmed fish. The restaurant also placed as a Top 100 Restaurant for Al Fresco Dining in the United States, as rated by TripAdvisor and OpenTable.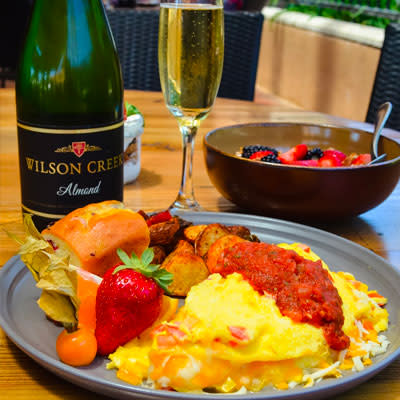 Creekside Grill is cozied up to the winery's 30-year old Cabernet grapevines and herb garden. The restaurant offers fresh, wine-inspired casual fare. Guests can expect gorgeous salads, scrumptious sandwiches, and seasonal inspired specials. 

Great Harvest Bread Company is known for its fresh, made from scratch breads but they also serve lunch daily. Their sandwiches are made from breads using whole wheat that is ground fresh daily. Between the slices of breads are layered with premium meats, gourmet style spreads, and fresh vegetables.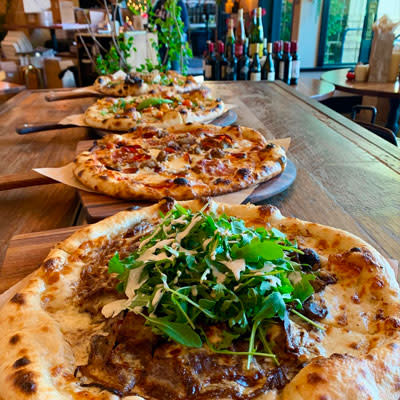 The Goat & Vine's philosophy is that food should be honest, healthy, and created with the utmost integrity. Every morning they handcraft their breads, pizza dough, sauces, dressings, and proteins from scratch. Themed handcrafted pizza is their specialty!