3 Day Suggested Itinerary
---

Day One ~ Explore Temecula
Our sunny and picturesque wine region will inspire you to explore our destination for all it has to offer.
Begin your day by exploring Temecula Valley from high above with a relaxing and refreshing Hot Air Balloon ride. See the natural rolling hills of our vineyards and feel the peaceful tranquility of our Southern California region.
Next, continue your day exploring the many unexpected discoveries in our growing Old Town district. With a history dating back to the early 1800s, this charming escape offers a fun and friendly way to experience the many boutiques, theaters, and museums dotted along its wooden boardwalk way. Recharge at one of the many restaurants that offer home-style barbecue, authentic Mexican, and Southern California Wine Country-inspired cuisine.
Continue your afternoon exploring the many "games" Pechanga Resort & Casino has to offer. Visit the gift shops for Luiseno Indian-inspired gifts, perfect mementos of your visit to the valley. End your day of exploration with dinner at one of Pechanga's many fine and casual-dining restaurants, followed by a show or concert at the resort's various entertainment venues.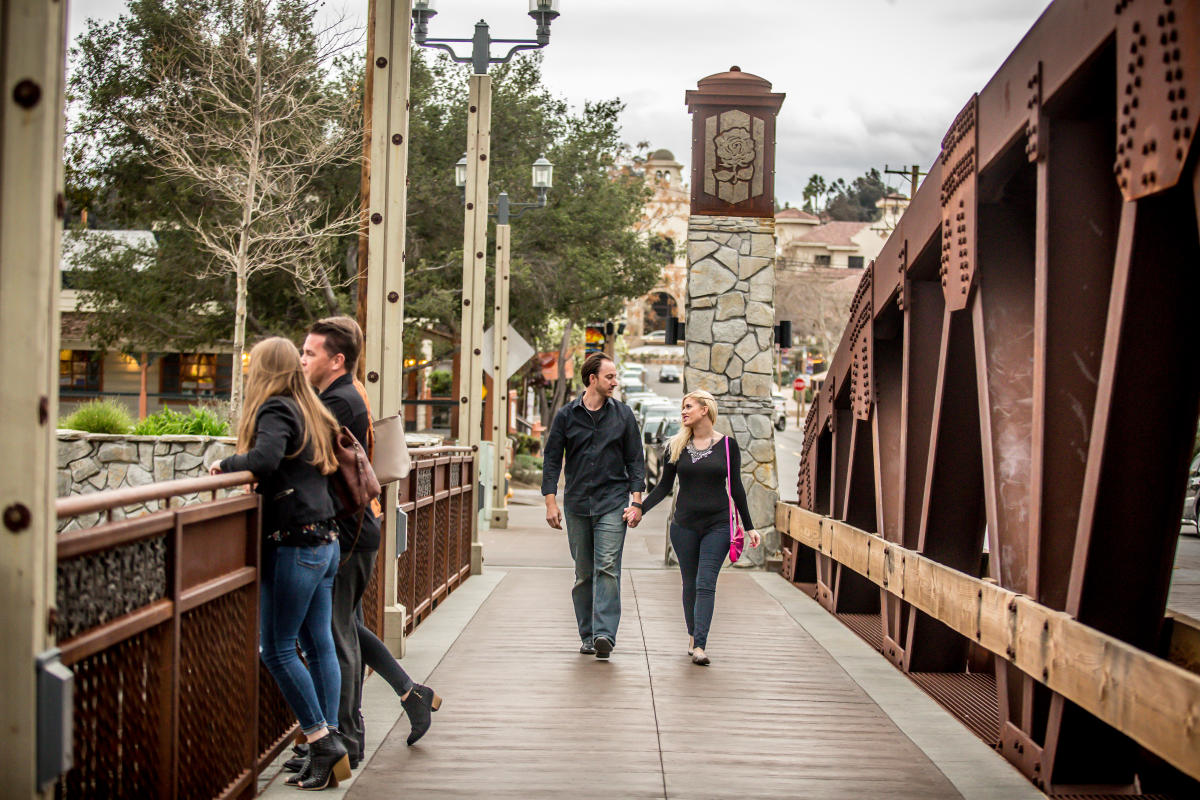 Day Two ~ Play in Temecula
With our year-round mild climate, you will want to spend your day playing in our vineyards, and tasting
the many offerings.  
Breakfast at one of our wine country resorts will energize you as you begin to play at one of our numerous award-winning wineries. There are many wineries to experience including approachable and friendly family-owned wineries offering relaxing and unpretentious tastings.
After visiting two or three of our wineries, experiencing lunch in wine country will rejuvenate you for your afternoon play among the vineyards.
Behind the scene, tours and private barrel tastings offer additional unique experiences here in our casual locale.
Complete your day of play dining al fresco in the vineyards as you watch the sunset over our Southern California sky.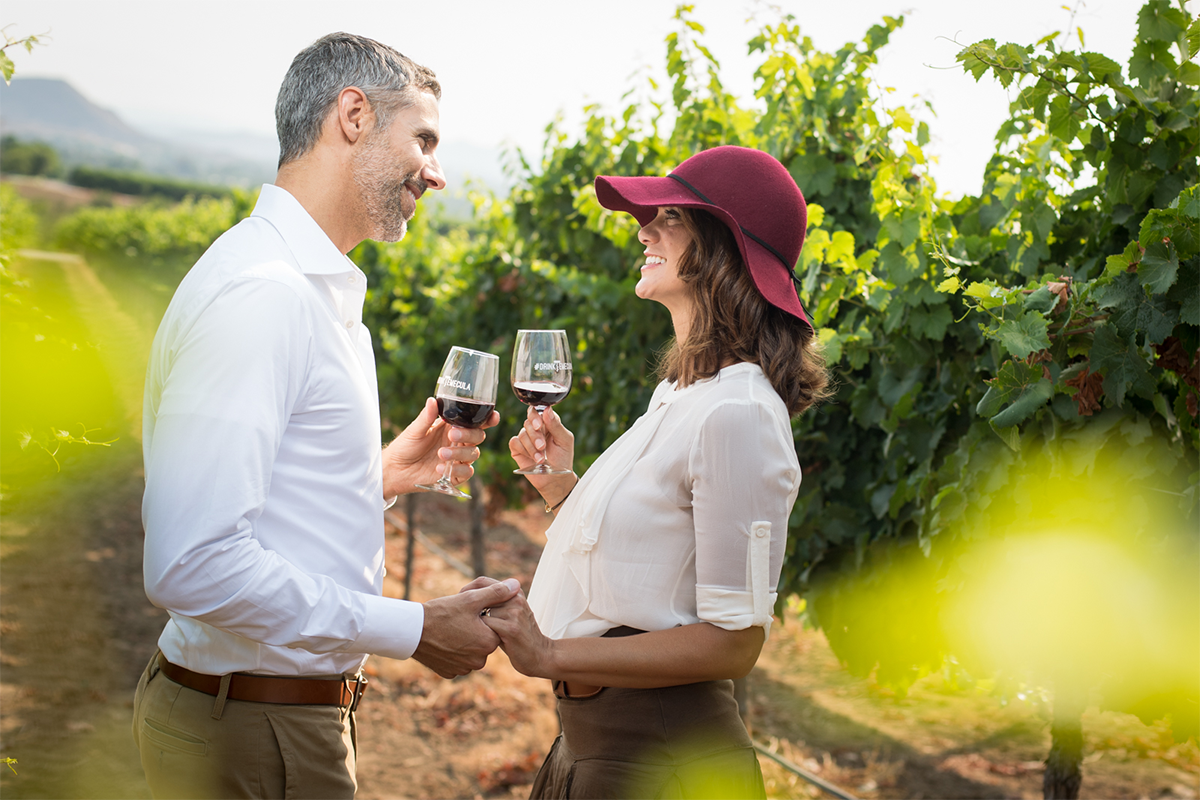 Day Three ~ Relax in Temecula
With your past two days of exploring and playing, you will want to find time to relax and reflect upon
your time in Temecula, Southern California's Wine Country.
For some, an early round of golf and breakfast at the course is the perfect way to relax as the morning mist floats along the fairway.
For others, breakfast and a deep tissue massage at one of our inviting full-service spas is the ideal way to relax.
For those last few remaining hours of your trip to Southern California Wine Country, revisit Old Town for a casual lunch and additional exploring, or venture back out to the vineyards for some final tastes and relaxation.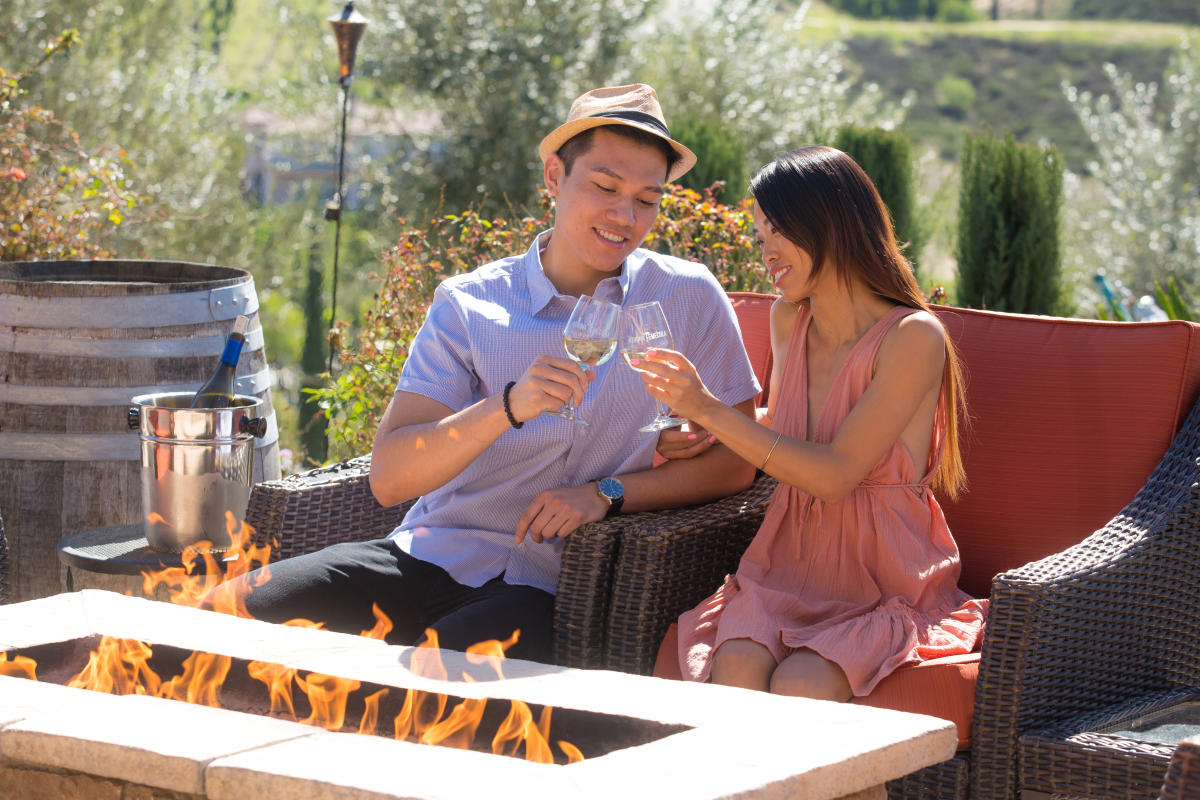 Other items to add to your itinerary could be hiking, fishing, sky diving, baseball, theatrical performance, intimate music performance, concert, comedy club; or if visiting on the weekend enjoy a stroll through the Old Town Farmers Market any Saturday morning.
This itinerary is presented as a starting point for developing a tour. Custom itineraries are available for groups of all sizes. For more ideas and information, please call the Visit Temecula Valley at (888) 363-2852.