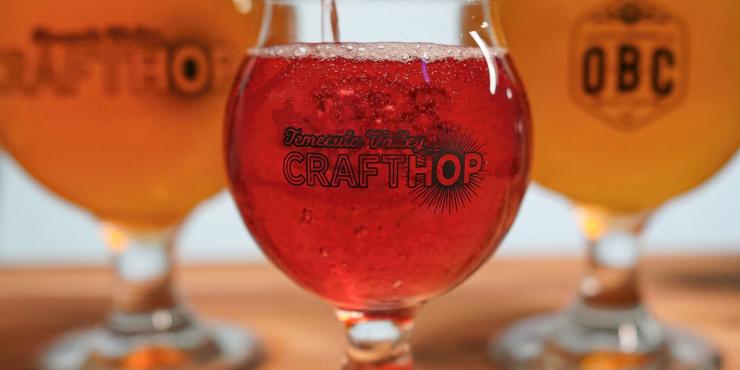 Hey there, hopheads and ale enthusiasts! With our region's long-standing reputation for wine, you might be surprised to learn that we've also crafted a beer scene that's worth raising a glass to. There's no better time to dive deep into what the Temecula Valley brewing community has to offer, than on National American Beer Day. Whether you're a fan of malty lagers, hazy IPAs, or rich stouts, we've got just the brew for you.  
Temecula Valley CraftHop - Nov 10-12: Now, if you're looking to explore the best of Temecula's breweries all in one weekend, you're in luck! The upcoming Temecula Valley CraftHop is the event for you. From Nov 10-12, rub elbows with our esteemed brew masters and savor an impressive variety of craft beers and mead. Best of all, this self-guided tour requires no tickets! Just grab the map, start your journey, and collect a limited-edition logo glass at each stop. 
Let's toast to National American Beer Day and our thriving local brewery scene in Temecula Valley. Cheers to good times and even better beers! 
For the most updated information, visit our CraftHop webpage.