Mavericks & Makers of Temecula Valley
These are just some of our amazing, talented, ambitious mavericks and makers that have contributed to the character and mindset that has formed the destination into what it is today and guiding us into tomorrow. Every day they are living every drop of life to the fullest.

Bill Wilson
Family and community are the common threads that weave throughout everything that represents the Wilson Family and Wilson Creek Winery & Vineyards. In the middle of that family is Wilson Creek's CEO Bill Wilson who's adventurous and savvy parents purchased the land to build what is now one of the premier wineries in Temecula Valley Wine Country in the mid-90s. Although it's one of the larger wineries in the region, Bill Wilson and the entire Wilson clan have maintained a comfortable, family-friendly vibe. With four generations of Wilsons living on the property, guests can be assured they will be treated to a true down-home wine country experience. Bill Wilson proved an innovator to the wine industry with the production of White Cabernet, which isn't typical, but the winery sells thousands of cases annually. Wilson Creek was also one of the first wineries to host weddings and events which brought a true tourism feel to wine country.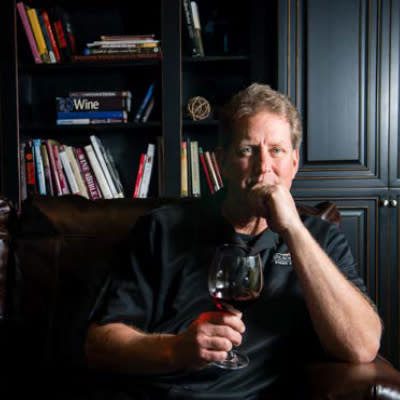 Joseph Wiens
The passion and love for incredible culinary and wine experiences was planted in Wiens Family Cellars owner Joseph Wiens at a young age as he grew up watching his parents thrive in Napa Valley. "I was exposed to incredible foods and was taught to appreciate different wines and winemaking styles with (very small) tastes of wine," Joseph Wiens said. Those seeds grew through the years during which time his father Doug Wiens, founding winemaker at Wiens Family Vineyards, taught his son the basics along with the finer nuances surrounding the art of winemaking. Fifteen family members now work at the winery. When he's not walking through and tending to his vineyards, tasting the fruits of his labor, or sharing stories with people in the tasting room, he can be seen with a paintbrush in his hand. He has created stunning artwork for several labels over the years.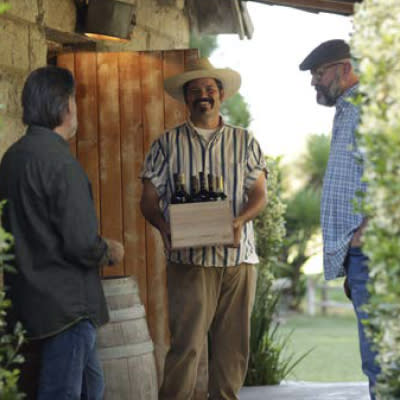 Thom Curry
For Thom Curry, it was an olive tree he planted at the ripe young age of 6 that kick-started his lifelong love for all things olive. As an adult, grapes replaced olives for several years as he spent nearly two decades working in the wine industry until his focus shifted back to the world of olives in Southern California."My background in winemaking has been a huge asset with developing our proprietary blends," Curry said. "Not just with traditional olive oils, but also our co-milled oils, where we secure local produce from our farming community."Curry leveraged his experience of sitting on the California Olive Oil Council for close to 20 years and designed and developed his own equipment. The new production equipment, which is a blend of Old World and New World technology, is considered cutting edge in the industry. He also developed the first mobile mill ever created and takes the mill to UC Davis to educate people from all over the world.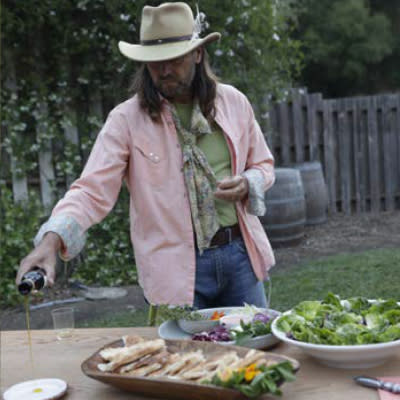 Curt Kucera
As the burgeoning craft beer scene began taking shape in the Temecula Valley during the last decade, one home brewer brought his highly sought-after brews to the public and opened Refuge Brewery in 2012. For years, Refuge Brewery founder Curt Kucera perfected his craft in the garage of his family home, allowing neighbors and friends to sample his creations and he quickly developed a loyal, local following."Originally, the brewery was planned to be very small and serve as a local brewery/taproom," Kucera said. "However, our beers caught on and demand guided our growth." What I enjoy most about running a brewery is the creativity," Kucera said. "Brewing beer is a wildly creative activity. There are literally thousands of styles of beers and millions of ingredient combinations to personalize the beers we brew." It's likely you'll see Kucera driving a forklift or pouring beers for thirsty guests on any given day.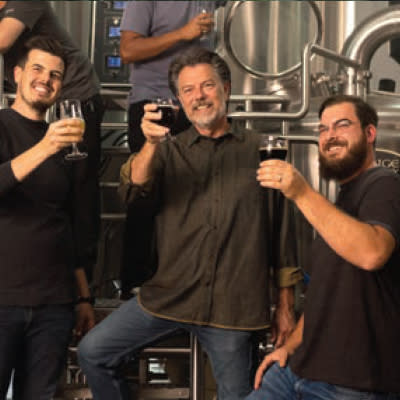 Akash Patel
For years the Patel Family dreamed of owning a winery and even purchased a painting of a beautiful vineyard that they hung above their fireplace mantle to keep their dream alive and within eyesight. With Akash at the helm, their vision of a slice of wine country paradise in Temecula Valley began to take form as they prepared the land, carefully planted vines, and began building what is now Akash Winery & Vineyards. "The dream of my parents became my passion," Akash Patel said. "When my parents named the property after me, they gave me a pathway for their legacy and dream to live on, and I am honored to do just that." Akash credits his parent's incredible tenacity and work ethic to the success and popularity of the winery. "My parents came to America with nothing in their pockets but a dream and I have witnessed all the hard work they have put into building a legacy, and they are my inspiration to continue to grow our winery."
Gina Lamora
An eye for all things beautiful combined with a love of hosting events led Gina LaMora to found Grazing Theory Lavish Charcuterie, where artisanal cheeses and meats are the stars of the delicious show. Her creations are works of edible art in which clients are treated to awe-inspiring charcuterie boards with LaMora's distinguished eye for scrumptious detail. She operates the thriving business out of Grazing Theory Wine & Cheese shop in Vail Headquarters. The comfortable space is open for private events, enlightening culinary workshops, or if visitors just want to stop by for a glass or bottle of wine and a mini charcuterie box."I've always had a passion for entertaining guests," LaMora said. "I love to see the 'wows' when they sit down at a beautiful tablescape." LaMora's strong work ethic and love for fresh ingredients were instilled in her during the time spent working alongside her siblings on her grandparent's farm in South Africa during school holidays.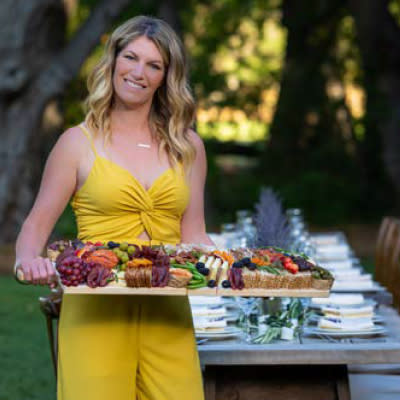 BJ Fazeli
Ancient Persian traditions and a zest for life played a big role in Fazeli Cellars' owner BJ Fazeli's decision to follow his dreams and open a world-class winery in the Temecula Valley. Always a maverick, Fazeli worked all over the globe creating a wide range of successful businesses including art galleries, boutiques, and restaurants, but his desire to realize his dream to build a winery never waned and he dove into the world of wine in 2003. When he announced his winemaking plans, peers and friends were skeptical and many urged him not to take the leap."I wanted a winery that honored the ancient traditions of my Persian heritage yet paid tribute to California's contemporary character, and I knew Temecula Valley Wine Country was the perfect location." Fazeli adds, "My story is an American dream come true.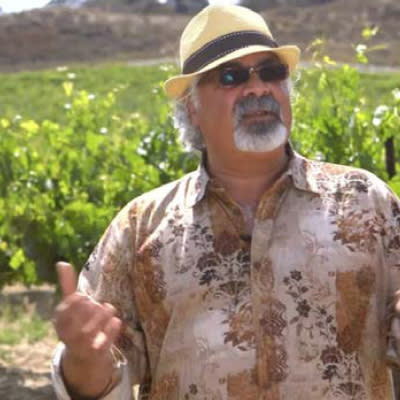 Damian Doffo
A love of farming and making wine runs deep in Damian's blood as his father Marcelo grew up in Argentina on his family's farm and passed his knowledge and skills to his son over the years as the younger Doffo watched, then helped his dad tend to their vines over the years."My favorite part of being a winemaker in the Temecula Valley is the challenge of establishing the credibility and quality of our wines to our wine peers in other regions and to the national wine media," Damian Doffo said. Damian and his father, Marcelo Doffo, share their love for wines as well as vintage motorcycles. They both compete in the vintage racing series AHRMA. They decided to merge their two passions with MotoDoffo wines. Visitors to the winery can taste these award-winning wines and see their collection of nearly 200 vintage motorcycles and scooters spanning eight decades.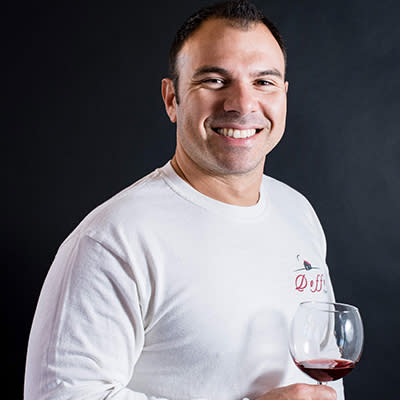 Marika Matson
Ever since she was a young girl Marika Matson's life revolved around her love of horses. She began her equine career at 11 years old when she landed a job shoveling manure on a horse farm. "I made $3 per hour and I worked every day after school," Matson said. "It was my dream job and the art of shoveling manure is now engrained in my very being." Over the years while working on various farms she stayed up late looking after mares and their babies while learning from the best horsemen and women in the Temecula Valley. Matson eventually turned her passion into a thriving horse-centric business and founded Temecula Carriage Company in 2007. Temecula Carriage Company offers a variety of carriage rides from romantic private tours to group excursions featuring wine tours, and seasonal activities. "The best way for me to explain my passion is to describe it as my gift," Matson said. "I think gifts are meant to be shared."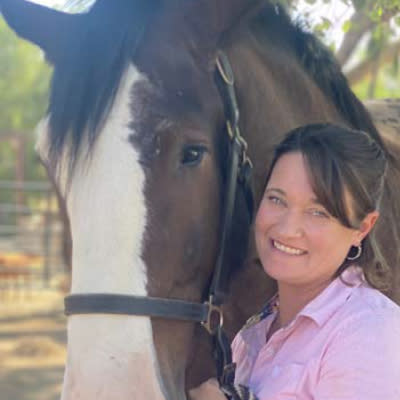 Hany Ali
Growing up on the white sandy beaches in an Egyptian coastal town teaming with delectable fresh seafood and sun-drenched tourists laid the groundwork for Chef Hany Ali, the Executive Chef at Bolero Restaurant, at Europa Village. At the young age of 14, Chef Hany embarked on his culinary adventure at a swanky hotel in Egypt apprenticing under a master chef. He quickly proved himself through his natural abilities in and around the kitchen along with his tenacious and curious spirit. "A chef is not a career path or job title, it is a way of life," Chef Hany said. "It's a never-ending dedication and extreme focus on both the food and workings of my kitchen. Yes, I do mean never-ending. Chefs eat, breathe and live for their craft." Chef Hany can be seen foraging for fresh vegetables, herbs, and spices in the winery's kitchen garden and often comes into the dining areas to meet diners and make sure they are enjoying their meals.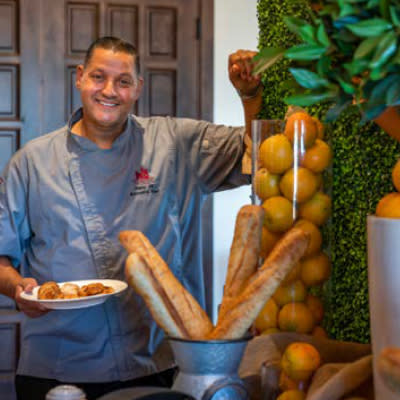 Jim Carter
The 63-acre South Coast Winery Resort & Spa is well known for its broken records in competitions over the years, but few are aware of its founder, Jim Carter. Born and raised in Ohio, by age 16 Carter began his career as a builder. Carter's love for building brought him to California at the age of 18 and was named the "youngest carpenter journeyman to ever enter into the union." Carter expanded his portfolio widely and successfully just before the savings and loan disaster of the 90s. For the next ten years, he aggressively sold his assets and reduced his workforce. In 1995 while watching the movie, "A Walk in the Clouds," he experienced a life-changing epiphany, thinking of his own 400-acre parcel of land he hung onto throughout those troubling years. Carter determined the conditions on the land were ideal for growing outstanding varietals of grapes. With the assistance of his children, gardeners, and saved quarters he collected from his laundry facilities, Carter planted a vineyard.