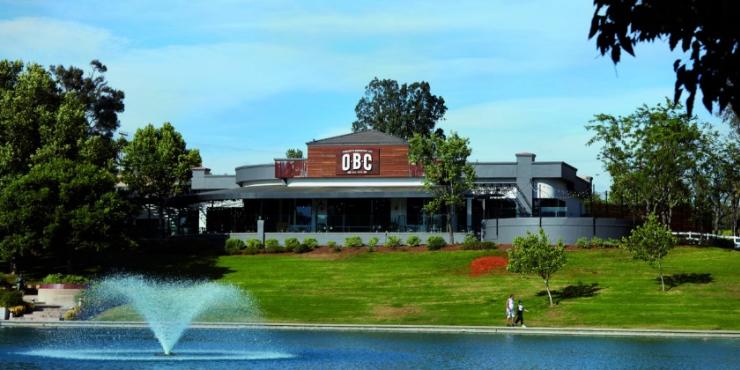 TEMECULA & MURRIETA, CALIFORNIA
Breweries have established a craft-beer culture in wine country, greatly expanding beverage options for visitors to Temecula Valley
 Brandon Hernández
May 2, 2023
With nearly 50 wineries, American Viticultural Area designation and a well-established wine culture, Temecula Valley is primarily known for its reds, whites and roses, but over the past decade-plus local breweries have worked hard to diversify the region's liquid assets. Temecula and Murrieta are now home to a combined 15 brewery-owned venues, the majority of which line Interstate 15, providing easy access to tourists seeking quality ales and lagers.
May is the perfect time to chart a course for the Valley. Not only will the region's largest annual event, the Temecula Valley Balloon & Wine Festival, take place from May 19 to 21, but It's also Craft Brew Month. In addition to participating breweries offering two-for-one drink specials, visitors can get special passports stamped at each tasting room they visit, then enter them for a chance to win a grand-prize drawing. Or stop by in November for CraftHop when local breweries break out limited-edition beers and commemorative glassware.
No matter the time of year you visit, our guide to the area's breweries will help you plan an itinerary that ensures you have an experience that meshes with your palate and personal preferences.
43040 Rancho Way
When homebrewer Curt Kucera went pro in 2012, all he wanted was a small place where friends and family could gather to enjoy his beer, but the popularity of his liquid assets—including a blood-orange witbier that garnered gold at the Great American Beer Festival (GABF)—spurred growth that would make his Refuge Brewery Temecula's largest beermaking operation and one of the most well-known in the Valley.
Refuge's grander-than-envisioned taproom segues from a low-lit bar with 20 taps and a view of the brewery (which doubles as an R&D site for Kucera's other business, brewing equipment manufacturer Ss Brewtech) to a living room adorned with art from Disney Imagineer James Crouch and posters from Refuge's plethora of art exhibitions, music nights and makers markets. Some of those events are held on Refuge's back patio, where food can be ordered along with charcuterie curated to pair well with the brewery's beers.
Refuge specializes in Belgian-style ales. Some are traditional like its floral, citrusy namesake tripel, while others incorporate flavorful twists like the aforementioned Blood Orange Wit and a saison with classic notes of bubble gum and white pepper offset by Citra-hop verdancy. Over the past decade, the brewery has introduced a variety of IPAs and, more recently, easy-drinking beers, including a kölsch and lemon-lime lager. They stand in stark contrast to the high-gravity anniversary ales Kucera releases each December, all of which are infused with wine grapes from his own 10-acre vineyard.
Standout Suds: Refuge Tripel, Belgian-style Tripel
42095 Zevo Dr., Ste 1
In 2011, a pair of Ballast Point brewers headed north to establish what was then Temecula's third-ever brewery in an industrial park on the west side of town. Going by the name Ironfire Brewing, it came on strong with a wild-west thematic driven home by its saloon-style tasting room and bottles sporting pistol-toting skeletons clad in cowboy regalia.
Many of Ironfire's original beers have stood the test of time, including its hazelnut java-loaded Six Killer Stout and 51/50 IPA, a throwback West Coast model with citrus and lemon notes giving way to firm piney bitterness. That IPA has been joined by a hazy dubbed Stripper Glitter, which gets big pineapple, passionfruit and peach character from Galaxy, Lotus and Calypso hops. Popular newcomers to Ironfire's lineup include its best-selling Mexican lager, Stetsons and Sombreros, and a line of tiki-inspired beers made with real fruit, which mirror the flavors of cocktails like the Mai Tai, Painkiller and Zombie.
Ironfire has also built up a robust barrel-aging program over the years. The spirit-tinged offerings of its oaken stock make it onto the beer board every now and then, but each February they tap every barrel-aged brew from the past year on a single day during their annual Wetwood event.
Standout Suds: 51/50 IPA, West Coast IPA
29375 Rancho California Rd
Generations of San Diegans still recall standing in long lines to enjoy addictive garlic-buttered bread sticks and casual Mediterranean fare at local chain, Oscar's (later renamed, Pat & Oscar's). While those eateries are no longer around, the family behind them is still in the resto game, operating a sprawling indoor-outdoor brewpub with a full bar and a beer garden (with a separate kids' play area) overlooking a glistening duck pond, which has evolved into a family-friendly community hub.
Joe Flores, a brewer with experience in the Valley (Aftershock Brewing) and San Diego (Indian Joe Brewing), cranks out cores ranging from the easygoing Glory Days American light lager to the assertively lemony and lightly resinous Pine Grove West Coast IPA (WCIPA). Those mainstays are offset by experimental—and often collaboratively crafted—one-and-dones like terpene beers, hefeweizens infused with seasonal fruit, a milk-chocolaty nitrogenized "Banana Pudding Porter" aged in rum barrels, and an imperial saison with an herby, minty, earthen bouquet brought on by a bevy of Moroccan spices.
Seasonal beer-pairings are included on a menu featuring dishes incorporating Oscar's beer—yeast from Glory Days is used in the pizza dough, while fish and chips are encased in a "lager grain" crust—and a variety of starters, sandwiches and entrees drawing off SoCal flair and responsibly sourced ingredients.
Standout Suds: Into the Mystic, Imperial Saison with Moroccan Spices
32125 Temecula Pkwy, Ste C
After securing a space within the Vail Headquarters, a living historic park fashioned to look like it did in in the nineteenth century when it was a key stagecoach stop along the Butterfield Overland trail, the owner of this beermaking interest became inspired to name it for its hometown. With a ranch motif and large outdoor patio stocked with shaded picnic tables and strung lights, Temecula Brewing fits right into the yesteryear development, providing a communal watering hole further enlivened by Wednesday trivia as well as comedy nights held the second Saturday of each month.
While this operation's motif is old-timey, its beers are largely modern, with hoppy pales and IPAs utilizing trendy hop varietals. None of Temecula Brewing's recipes have been rebrewed over the company's few years in business, which is a tad unfortunate. Most would welcome the return of Handful of Nelson, an impressively dry hazy pale with notes of Sauvignon Blanc grape skin, or Corn Pop Was a Bad Dude, a WCIPA tasting of peach and mango with an evergreen backend. Easy-drinking German beers like the "MK" series of everchanging blondes add sessionable variety to the beer lineup.
Temecula Brewing is looking to add a kitchen offering a menu of house-made sausages, salads and sandwiches, as well as specialty menus for future beer-and-food-pairing dinners.
Standout Suds: Fistful of Nelson, Hazy Pale Ale
42030 Avenida Alvarado, Ste E
From day one, the owners of Relentless Brewing knew they wanted to be different. As such, the business started out as a Belgian-focused farmhouse and barrel-aged sour ale operation. As times and consumer tastes changed, so did the company's portfolio, which broadened to include ever-enduring IPAs and emerging styles such as kettle-sours. That crafty compromise worked out well, generating enough consumer demand for Relentless to open a second location, a distillery-equipped Asian-fusion restaurant in L.A.'s Eagle Rock neighborhood, in 2019.
The company still brews all of its beers in Temecula, making its taproom an ideal site for tasting the full breadth of what Relentless has to offer. The beer board changes regularly, but a recent visit turned up a Belgian cold IPA with a guava nose and jasmine- pineapple palate, a bright mango milkshake IPA, and an impressive Mexican-style lager that doubles as the base for house Micheladas and summertime beer slushies. Also available were a trio of delightfully varied saisons—one matching the earthy Dupont archetype, another dry-hopped with Citra, and one infused with key limes and tangerine—plus a barrel-aged sour black-currant stout with an entrancing chocolate-covered cherry nose.
Relentless is the place for Temecula beer tourists looking for something definitively different. That extends to the hidden-to-the-point-of-being-a-speakeasy tasting room, where guests can examine a cold-box covered in colorfully cartoony graffiti from barstools topped with bottlecaps.
Standout Suds: Passive Aggressive Kitty, Cold Belgian IPA
39730 Calle Contento
Sharing space with sister business, Akash Winery, this suds side-hustle is the only one of Temecula's local beer venues in the heart of wine country. Take in vineyard views from a spacious shaded patio along with IPAs of the West Coast and hazy varieties or perhaps a blonde, amber or kettle sour. Those beers are produced in very small batches (472 gallons, equating to 30 half-barrel kegs) via a hands-on, collaborative partnership between Akash's owner and the staff at nearby 8 bit Brewing in Murrieta (see below).
41740 Enterprise Cir. N, Ste 109
This Prohibition-themed interest is Temecula's oldest continuously operating brewery. It won points early on for bringing the energy and creativity of the modern-day craft-beer industry to the wine-centric destination. While Black Market's taproom provides a great deal of variety, with over 30 taps pouring fourth all manner of beer (including some from guest breweries), the space has proven polarizing in recent years as the company has brought its political ideologies into its branding, naming some of its beers after insults aimed toward Democrats.
28636 Old Town Front St, #103
This satellite outpost of a decade-old veteran-owned brewery based in Corona offers a decidedly American lineup of beers—light lager, amber, brown, IPAs—augmented by Old World lagers and a Belgian-style tripel that won the company's founder medals during his homebrewing days. Visitors can enjoy them from a tasting room decked out in a western motif matching that of its Old Town Temecula surroundings, or from a raised, shaded patio that's typically packed and perfect for watching the droves of passersby on Front Street.
Wild Barrel Brewing – Temecula
41493 Margarita Rd, Ste G106
In 2019, Wild Barrel Brewing became the first San Diego beer concern to expand into Temecula. Popular for producing dozens of fruited variations of its two-time GABF gold-garnering Berliner weisse, Vice, the six-year-old company keeps its eyes on beer-enthusiast trends. As a result, its IPAs (and one of the best Belgian wits around) share tap space with low-ABV lagers, smoothie sours and pastry stouts. Some of the latter benefit from time in booze-soaked oak, often with flavor-enhancing adjuncts ranging from fruit and wine grapes to cacao and confectionary delights.
MURRIETA
26755 Jefferson Ave
Over the past seven years, 8 bit Brewing has grown like a particularly fun weed, upping its production and barrel-aging operation while adding on a full-scale arcade stocked with '80s and '90s-era video-game cabinets and consoles that rotate on the reg. That entertainment emporium is equipped with pint-glass holders so guests can simultaneously savor playtime tech of yesteryear along with fresh ales and lagers from the lengthiest beer menu in the Valley.  
8 bit strives to provide something for every taste, ranging from traditional Old World beers to cutting-edge styles. Lagers are always on-tap, including American, Mexican and German (helles, schwarzbier) iterations, plus a rotating family of pilsners. IPAs run the gamut from West Coast to New England, fruited to black. Balanced, 100% Mosaic-hopped True Brewmance is a standout WCIPA while the abundantly tropical Celestial Sky (sour IPA with pink guava, pineapple, prickly pear and Amarillo hops) makes for a nice segue from kettle and smoothie-style sours adeptly toeing the line between fruity and saccharine. Occasional English-style ales, big stouts, and oak-aged beers fill in stylistic gaps.
8 bit's breadth of beer options lends a wealth of pairing possibilities for its menu of "classed-up bar food". Smash burgers, wings, tots and chicharrónes can be enjoyed in the taproom or on a patio that's regularly packed during the sunny months. Keep an eye out for unexpected specials like Steak Diane, as well as pairing events like 8 bit's annual multi-course Valentine's Day dinner.
Standout Suds: True Brewmance, Single-hop West Coast IPA with Mosaic
26015 Jefferson Ave, Ste D
In 2013, Lou and Sharon Kashmere took over an eight-bay garage next-door to their gas station on the south end of Old Town Temecula, where they built a small brewpub serving house beer and pizza. Fast-forward a decade and their award-winning Garage Brewing is now the Valley's largest brewing interest after making the move to a 10,000-square-foot, state-of-the-art production brewery and tasting room in Murrieta.
A whopping 32 taps dispense all manner of beer, from session lagers to burly, barrel-aged strong ales. Adjuncts abound, leading the way in a double IPA dubbed Strawberry Fields, and hefeweizens flavored with mango, prickly pear, pineapple, banana and more. Meanwhile, hops bring on the fruity notes in IPAs like flagship WCIPA Inline (grapefruit, orange) and the hazy Leave'm in the Dust (peach). On the lighter side, an American lager named Stick Shift and recently introduced XXOLO Latin-inspired lager are refreshing crushers.
Realizing it's hard to decide between so many different beers, Lou invites guests to engage with his knowledgeable tasting-room employees or consult a wall-mounted rack of info sheets providing key stats for most of the company's beers. And if, after a few sips, visitors decide a beer isn't to their taste, they can trade what they are drinking in for something else.
Standout Suds: Stick Shift, American Lager
26440 Jefferson Ave, Ste A
What started as an English-inspired cask brewery has since been transformed into an all-American spot serving those who serve care of a new set of owners with military ties. Now, the flags of each branch of the Armed Forces hang from Inland Wharf Brewing's rafters, its back bar features uniforms from military personnel and first-responders, and its walls are covered with multiple manifestations of Old Glory and décor honoring those who heed the call. It's a heartfelt tribute that's been embraced by servicepeople and civilians alike.
Gone are the room-temp U.K. ales of old. In their place are approachable beers, most of which pair well with SoCal's typically sunny weather. Case in point, a crystal-clear Mexican-style lager called Classified, a peach-laced American wheat ale going by the handle Peachtriotic, and Inland Wharf's biscuity, bottom-fermented gift to Yuengling lager lovers, Tiller. They share space with hoppy fan favorites like Freedom's Not Free MF, which gets overtones of stone fruit and resin from Yakima Chief Hops' annual "Veterans Blend", and Snafu, a hazy double IPA that, oddly (and delightfully) enough, comes across like a dank, old-school WCIPA.
Inland Wharf celebrates the birthday of each branch of the military, while honoring veterans year-round with a special discount. The tasting room also hosts live music the last Friday of each month and during its anniversary celebration in May.
Standout Suds: Classified Mexican-style Lager
RECOMMENDED LODGING
45000 Pechanga Pkwy, Temecula
Temecula Valley's top spot for R&R offers well-appointed rooms, top-notch amenities and Vegas-style action, as well as craft-beer options at sports-centric eatery, Kelsey's, and its Microbrew and Gourmet Chili Cook-Off, which takes place each year on Father's Day.
Fairfield Inn & Suites
27416 Jefferson Ave, Temecula
Hampton Inn & Suites
25140 Hancock Ave, Murrieta
Hilton Garden Inn
28210 Jefferson Ave, Temecula
Home2 Suites
28400 Rancho California Rd, Temecula
La Quinta Inn & Suites
27330 Jefferson Ave, Temecula