Temecula Valley Craft Brew Month 

Celebrated October 1st - October 31st
---
While Temecula Valley is known for its premium wines, the craft beer scene is growing and the quality beers produced are getting some great recognition. The month of October is a great time to visit and taste some of these award-winning beers.
Visitors hoping to sample the finest brews in the valley will want to plan a midweek two-night stay to best experience the craft beer specials featured throughout the month. 
 
featured specials & activities
---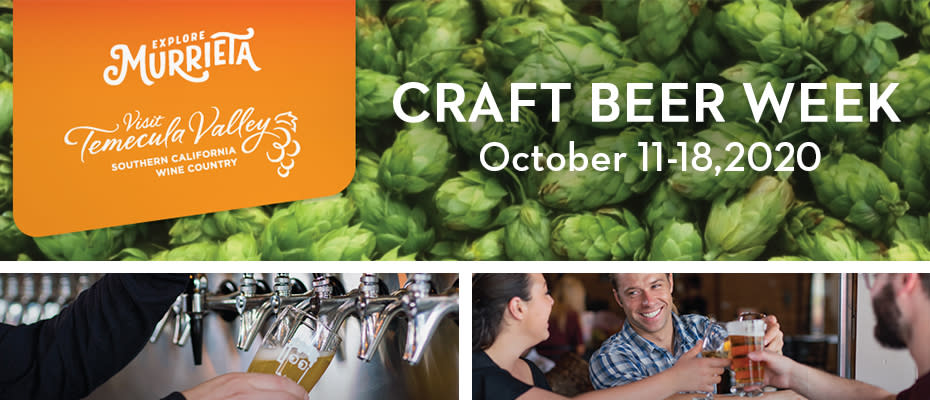 Craft Beer Week is a week-long appreciation of Southwest Riverside County's Amazing Craft Breweries! Craft Beer Week will feature a week-long appreciation of our Valley's Breweries. From Murrieta to Temecula, to Menifee & Lake Elsinore we recognize this valley has a lot of talent brewing! 

behind the brew
---