Temecula Valley Craft Brew Month 
---
While Temecula is known for its premium wines, now craft beer has been rapidly expanding in the Temecula Valley. Come celebrate Temecula Valley's Craft Brew Month in May! Explore beer and food specials, beer pairings and the variety of unique flavors of beers to satisfy your taste buds. Share your Craft Brew Month experience with us on social media using hashtags #DrinkTemecula and #VisitTemecula. 
Visitors hoping to sample the finest brews in the valley will want to plan a midweek two-night stay to best experience the craft beer specials featured throughout the month.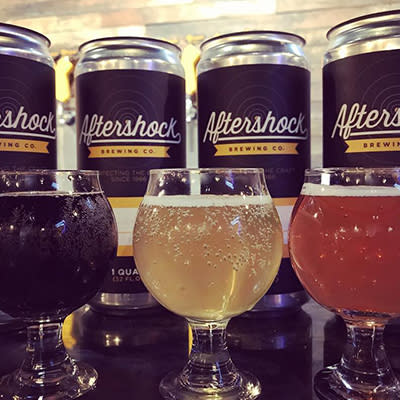 "30+ beers on tap - Newly renovated tasting room" 
28822 Old Town Front St. #108, Temecula
(951) 972-2256
Don't miss the Southwest Riverside Country Craft Beer Week May 14-20th. Aftershock Brewing Company will be a part of the Craft Beer Tour on Wednesday, May 16th. Make sure to check out their event on their facebook feed!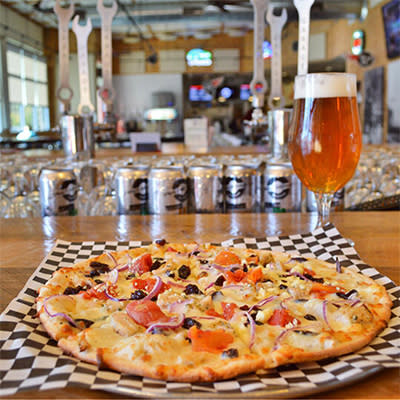 "Amazingly tasty pizza matched with quality craft beer"
29095 Old Town Front Street, Temecula
(951) 587-2537
Special:  Meet the Brewers 2.0 - Each week in May a team of Garage brew staff will release their "signature beer". Special pricing offer: Pay $3 for your first purchase of these signature beers on the beer release day (Tuesday) only.  
Recent Awards:
Garage Brewing Takes Home 5 Medals at the 2018 Los Angeles International Beer Competition: 
*Gold Medal: Raspberry Twist Lager (American- Style Fruit Beer)
*Gold Medal: Green Tea Bird (Specialty Honey Beer)
*Gold Medal: Hopped Up Red (Double Red Ale)
*Silver Medal: Citrus IPA (American-Style Fruit Beer)
*Silver Medal: Apricot Wit (Fruit Wheat Beer)
*Bronze Medal: Classic Lager aka Golden Helles Lager (Munich-Style Helles)
Honorable Mention: Imperial Breakfast Stout (Wood and Barrel-Aged Strong Stout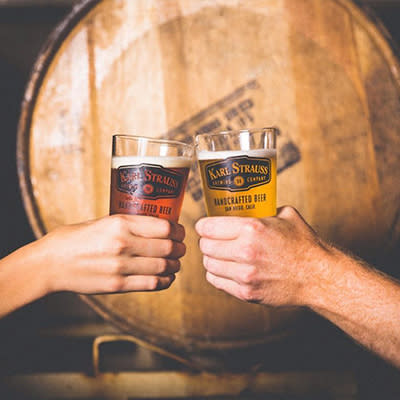 "Stop into our brewpub for constantly rotating small-batch beers brewed right here on site"
40868 Winchester Rd, Temecula
(951) 225-7960
Feature:  Bavarian-style Windansea Wheat beer! Pair it up with the Baja Street Corn Skillet - Grilled citrus-chipotle shrimp, fresh roasted corn "off the cob", red jalapeño, avocado, green onion, chili-lime, cilantro, and queso fresco. 13.95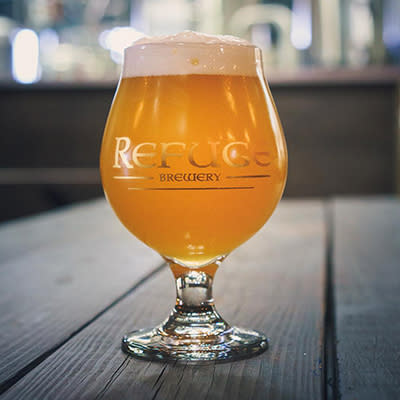 "2017 Gold Medal Winning Brewery"
43040 Rancho Way, Temecula
(951) 506-0609
Event:  Saturday May 19th, Summer Nights - 5:30pm -10:00pm. $15 admission includes a commemorative Summer Nights glass plus a beer pour, live band and food truck! 
Special:  Sign up for the Brewer's Reserve Bottle Club to receive a free Refuge shirt! 
$34.50 every other month - members receive 2 bottled beers, 15% off brewery merchandise.
Special:  Mention #drinktemecula for $1 off beer pour (excludes happy hour pricing)!
"Award-winning brews since 2012"
27941 Diaz Road, Temecula
(951) 553-7111
Special: $3 pints of our Deadpan Pilsner all month long. 
Recent Awards: 
* 2018 Gold Winner at the San Diego International Beer Competition.
* 2018 Silver Winner at the Los Angeles International Beer Competition.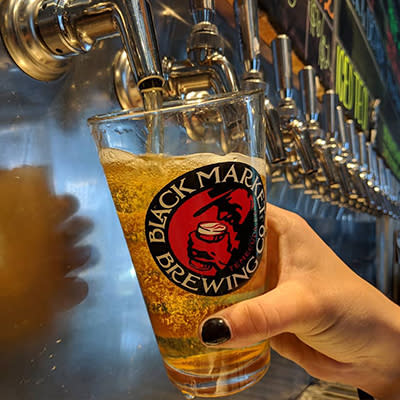 Black Market Brewing Company
"High quality handcrafted beer for those in the know"
41740 Enterprise Circle N, #109, Temecula
(951) 296-5039
Recent Awards: 
Black Market Brewing Co. takes home a Silver Medal at Los Angeles International Beer Fest Competition: 
68 - American-Style Brown Ale, Silver Medal: Black Market Brewing Co, Shakedown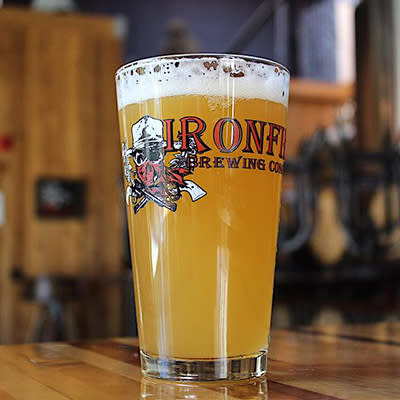 Ironfire Brewing Company
"West Coast Style IPAs and Big Barrel Aged Beers"
Brewery: 42095 Zevo Drive #1, Temecula | Old Town Tasting Room: 42081 3rd Street, Unit 150
(951) 296-1397
Iron Fire Brewing Company has expanded to a new tasting room that is now open in Old Town Temecula, off of 3rd Street. Stop by to taste their unique ales & lagers that are killers with no fillers.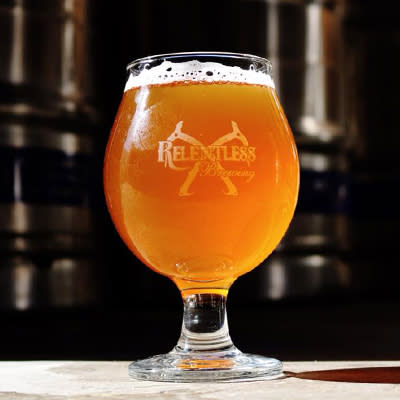 Relentless Brewing Company
"We love experimenting with beer and hope you will love tasting them"
42030 Avenida Alvarado Ste. F, Temecula
(951) 296-9400
Events
May 9th and 10th - Keep the glass night. $10 Glass with pour and $3 IPAs
May 16th and 17th - $3 saison nights
May 23rd and 24th - $3 IPA nights
May 30th and 31st - $1 off on all stouts
---
Discover Our Temecula Valley Breweries
Download The Ale Trail Map and Brewery Guide - Provided by The City of Temecula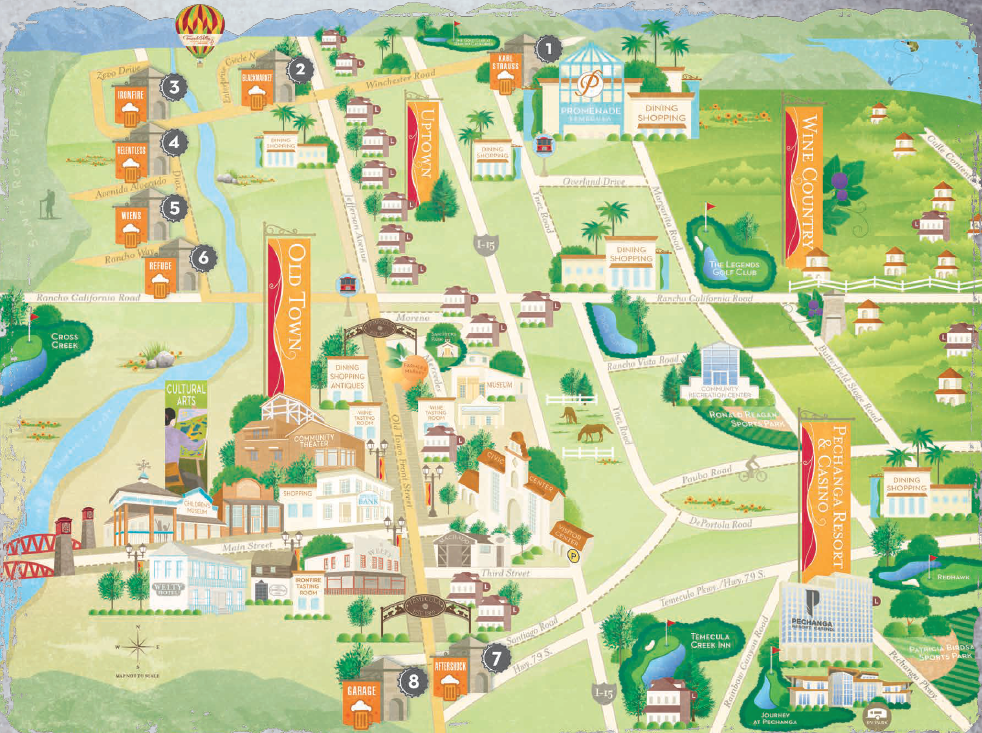 ---
Watch Our Behind The Brew Video Series: