State of Tourism
Travel is a significant economic driver in our state, region, and local economy. The State of Tourism is an annual event that brings together the strength of our community influencers within our local cities, businesses, and community leaders. Visit Temecula Valley unveils its annual travel impact report detailing visitation, overnight stay accommodation, employment, and more.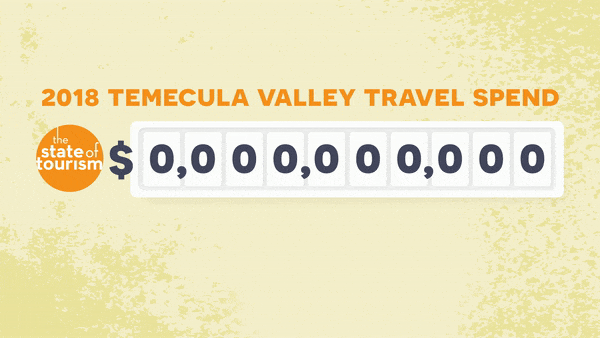 Record-Breaking:

2018 Tourism Economic Impact of $1.1 Billion
for Temecula Valley Southern California Wine Country!
A 26% year-over-year increase in visitor spending.