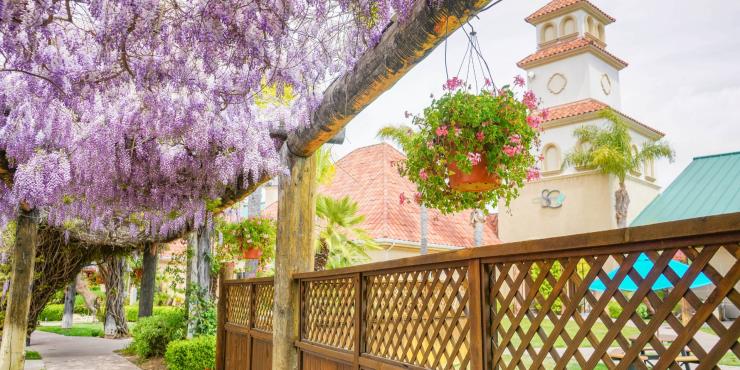 "In pale moonlight...the wisteria's scent...comes from far away." -Yosa Buson, Japanese poet 
Each Spring in the Temecula Valley, Wisteria trees put on a spectacular display of wonderfully fragrant flowers with cascading blooms. If you're planning a trip here in late April or early May, it's worth seeking them out.  
Known botanically as Wisteria sinensis, Wisteria first came to the U.S. in the early 1800s from Asia. This woody vine boasts stunning blooms within the first five years of planting, grows 10 to 25 feet or higher, and can live for a hundred years or more.  
There are several places in the Temecula Valley where you can marvel at this stunning perennial vine, which makes a picture-perfect backdrop for family or engagement photos and instagrammable moments. Here are some of our favorite spots:  
Guests who book a ride through the vineyards by horse-drawn carriage can enjoy the spectacular beauty of Temecula Valley and marvel at the beautiful Wisteria on the property.