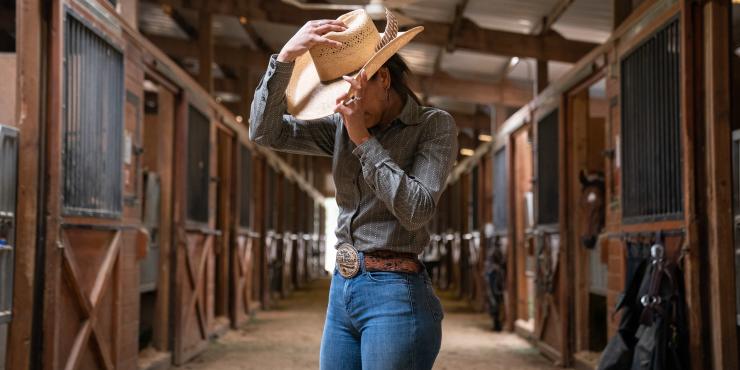 Round up your curiosity and journey through Temecula Valley's western heritage, a one-of-a-kind community with layers of history to uncover. With every horse's trot and every vineyard's expanse, we find a tale that binds us to our equestrian and pioneering roots, ensuring that our past remains alive today.
A Little Temecula History
Louis Wolf's humble adobe trading post by the Temecula Creek, established in 1867, would unknowingly sow the seeds of a community. Serving multifaceted roles, from a saloon to a stagecoach stop, the Wolf Store was more than just a mercantile; it was the beating heart of early Temecula. This legacy continued when the expansive lands around it were acquired by Walter Vail, transforming it into one of California's largest cattle operations.
Throughout the 1800s, Temecula became a focal point for commerce, facilitated by its strategic position on the Butterfield Overland Stage route and later by the rail line from National City. Even as floods in the 1880s led to the rail line's abandonment, Temecula's spirit remained unbroken. The 1900s marked the dawn of a new era with the development of roads and the birth of Temecula's wine industry, with pioneers like Vincenzo Cilurzo laying down the first vineyards.
Despite the march of time, Temecula's western heart beats strong. The surviving buildings of the Vail Ranch, which once sat vacant, have been meticulously restored, rekindling their role as a vibrant hub of community life in Temecula Valley. Now you can shop at boutique stores, dine at specialty restaurants, and attend community events at Vail Headquarters, preserving the legacy of both Wolf and Vail.
Today, this historic Southern California gem proudly showcases its enduring heritage in abundance. If you're feeling the call of the wild west, check out these Temecula Valley hotspots:
Temecula Valley isn't just a destination; it's a journey back in time. It's where the echoes of hooves meet the whispers of grapevines. Its where western heritage is not just remembered but relived. So, saddle up and explore the trails, dive deep into our history, and celebrate the ever-evolving western tradition that proudly pulses through the heart of Temecula Valley.