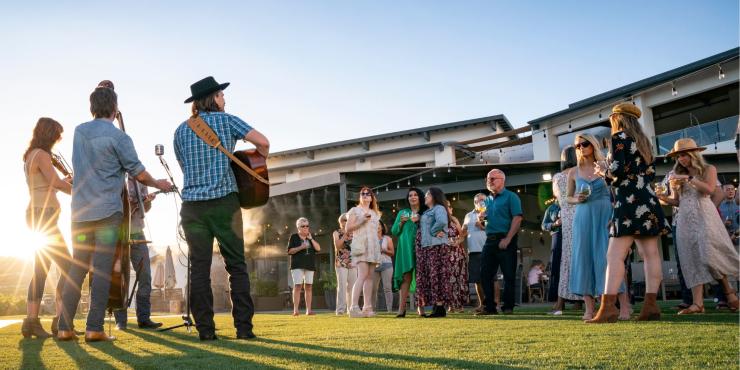 Welcome to the vibrant world of Temecula Valley, where captivating live entertainment takes center stage all year round. From big names at Pechanga Resort Casino, intimate jazz at The Merc, rising-star country acts, and everything in between, an array of performances grace our city daily, ensuring an unforgettable experience for every resident and visitor seeking a taste of Temecula's cultural heartbeat.  

The Visit Temecula Valley Events Calendar is a great place to discover what's happening on any given day of the week, offering a customizable search menu to help visitors find events perfectly suited to their interests.  
Here are the best places to visit for live entertainment in Temecula Valley: 
Whether you're a music enthusiast, theater aficionado, or simply love the thrill of live performances, plan a visit to Temecula today and brace yourself for an experience that will resonate long after the final encore. For continuously updated information, visit our events page.