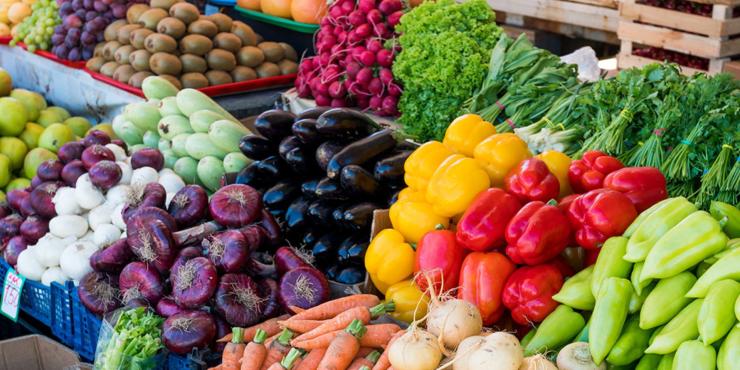 Temecula Valley boasts a vibrant California Certified Farmers' Market scene that showcases the region's agricultural bounty and artisanal products. These markets serve as popular gathering places for locals and tourists alike, offering a diverse array of fresh produce, handcrafted goods, and community connections. 
Old Town Temecula Farmers' Market: The Old Town Temecula Farmers' Market is one of the most beloved markets in the area. Held every Saturday morning, this market attracts vendors from nearby farms who bring their freshest fruits, vegetables, and herbs. Shoppers can find a wide range of seasonal produce, from juicy strawberries in the spring to sweet apples in the fall. Besides fresh produce, visitors can explore various handmade products as well as locally grown cut flowers and a variety of plants. The market's lively atmosphere is complemented by food stalls serving up fresh pastries, breads, and meals. 
Promenade Temecula Farmers' Market: The Promenade Temecula Farmers' Market takes place on Wednesday mornings, offering a midweek opportunity to stock up on fresh groceries and unique artisanal crafts. This market features a diverse selection of vendors, including organic farmers, specialty food producers, and local artisans. Shoppers can discover everything from farm-fresh eggs to handmade products to local produce. The market is conveniently located in the Promenade Temecula JCPenny parking lot, making it easily accessible for both residents and visitors. 
Vail Farmer's Market: The Vail Headquarters, a historical site turned shopping and dining destination, hosts a Farmers' Market every Tuesday morning. The farmers sell what they grow directly to the public. This market showcases fresh produce, farm-fresh eggs, local honey, specialty foods, and artisans. Alongside the shopping, the family can enjoy yard games and a train ride.  
Visiting these Farmers' Markets not only allows visitors to purchase locally grown and crafted goods, but it also fosters a sense of community and supports the region's agricultural heritage. Whether you're looking for fresh, organic produce, unique handmade crafts, or simply a place to spend a pleasant morning, Temecula's Farmers' Markets have something to offer everyone. For more information about these markets, click HERE.