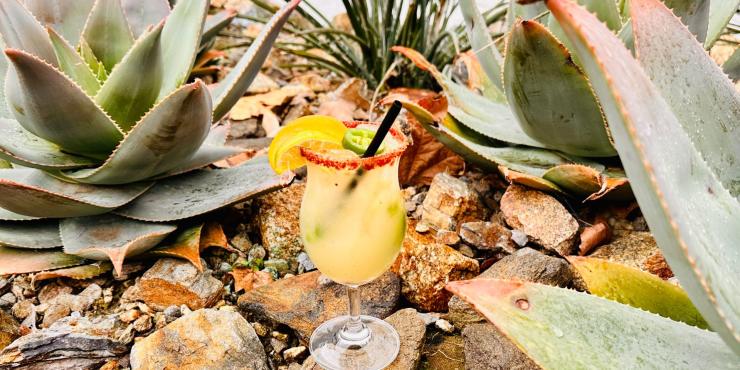 Old Town Temecula
Be Good Restaurant & Experience's Margarita Flight
Bottega Italia's Watermelon Margarita
Espadin's Spicy Margarita
Texas Lil's Jalapeno Grapefruit Margarita

Temecula Valley Wine Country
South Coast Winery Resort & Spa's Devil's Margarita
Mount Palomar's Pickled Pear & Tangerine Margarita
Make your visit a mid-week getaway with everything there is to do on Cinco de Mayo:
Santana fans can enjoy a tribute concert at Mount Palomar Winery. Fans will recall all the greatest hits by Frank Lopez Group with a full entertainment stage. This event will be for all ages, there will be a live DJ, with vendors, and games before the show 5-7pm. Visit Peltzer Winery and spice up your Cinco de Mayo with a sangria. While you're at it, enjoy a $6 brew that includes a special sorpresa! Wake up the next morning to a Cinco de Mayo brunch at 1909 Temecula that can include a Mamacita Margarita Flight, Tipsy Horchata, and Birria Benedict.

Great places to stay in or within walking distance from Old Town Temecula include Best Western Plus, Hampton Inn, Hilton Garden Inn, SpringHill Suites by Marriott, and Home2 Suites. Or stay in wine country at Europa Village, Inn at Churon, South Coast Winery Resort & Spa, Carter Estate Winery and Resort or Ponte Vineyard Inn.