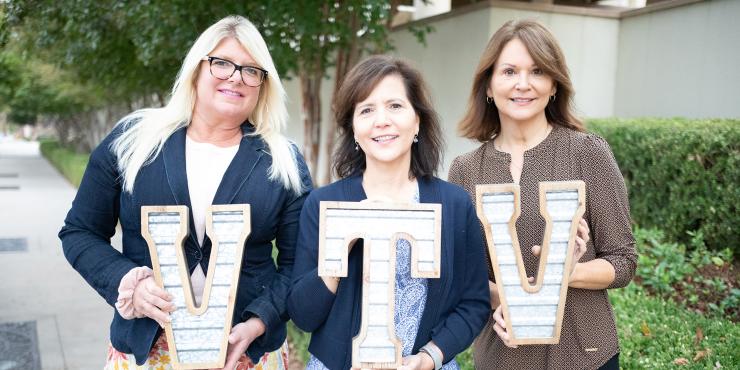 Visit Temecula Valley announced that it is adding three new positions to its roster in order meet the growing needs of the organization as tourism bounces back to pre-COVID 19 levels.
Annette Brown, former Senior Director of Public Relations for Visit Temecula Valley (VTV), has been promoted to Chief Marketing Officer. In this new role, she will oversee traditional marketing, advertising, public relations, and digital marketing initiatives. With more than 30 years of experience, Brown has been with VTV for 11 of its 18 years. Starting as PR and marketing manager, she secured a wide range of high-profile national and global media placements, garnering millions of impressions. She also helped introduce Temecula to the Canadian and UK markets and attracted domestic visitors from as far away as New York, Texas, and Florida. Visitor spending in the Temecula Valley reached $1.1 billion in 2019, with 3.4 million annual visitors. Earlier in her career, Brown worked in several industries including entertainment, attractions, medical, and newspaper publishing.
Cassidy Lozinsky has been hired as Chief Financial Officer (CFO). A native of San Diego, Lozinsky has more than 20 years of experience as an auditor and controller, having previously served as an auditor with Chart House Corporation in Solana Beach. She most recently served as controller for Wolf Restaurant Group in San Diego. Early in her career, Lozinsky also owned and operated Deli 204's, a popular eatery in San Clemente.
Communications veteran Norma Marlowe recently joined Visit Temecula Valley as the new Director of Public Relations. Marlowe comes to the organization with over 25 years of experience overseeing successful PR/corporate communications campaigns for a broad range of clients in consumer products and services, hospitality, arts & entertainment, healthcare, and nonprofits. She has worked on high-level media relations campaigns for a large portfolio of brands including Activision, Ancestry.com, Disney, Fender guitars, and NBCUniversal. Before starting her career in public relations, Marlowe was a community news reporter/stringer for the Milwaukee Journal Sentinel and served as a news production assistant at WISN-TV in Milwaukee, WI.
"We're thrilled to have talent of this caliber on our team to help us bring Temecula Valley to the next level," said Scott Wilson, CEO and President of Visit Temecula Valley. "Currently, Temecula is one of the fastest-growing travel destinations in Southern California and we'll continue expanding our markets both domestically and internationally."
VTV is a nonprofit 501 (c)(6) destination marketing organization dedicated to promoting tourism related businesses including wineries, restaurants, breweries, retail and specialty boutiques, hotels, short term rentals, and more. For more information visit www.visittemeculavalley.com.