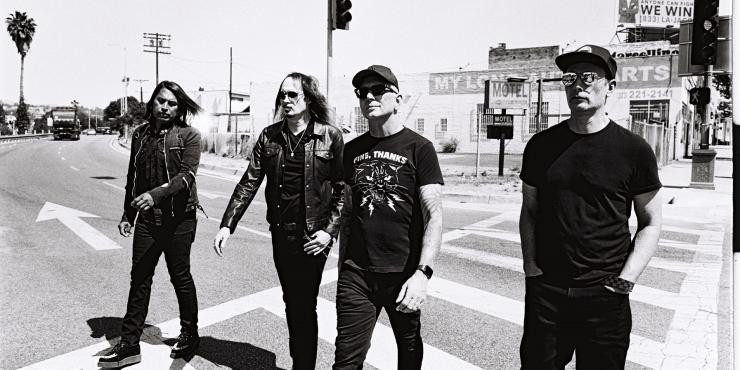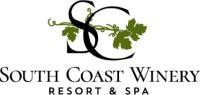 TEMECULA, Calif. – South Coast Winery Resort & Spa's Rhythm on the Vine® Concert Series 2023, presented by the award-winning winery and Omega Events, announces upcoming world class musical performances by Classic Albums Live performing Fleetwood Mac's "Rumours" on July 20, Gin Blossoms on July 29, Chris Isaak on August 9, Jewel on September 14, Daughtry Acoustic Tour on September 20, and on October 12 Everclear, The Ataris and The Pink Spiders will entertain.
Concerts are to be enjoyed at South Coast Winery Resort & Spa's outdoor courtyard. Doors open at 6 p.m. and music starts at 7 p.m. Concert goers should consider making these Rhythm on the Vine® concert nights into a wonderful staycation – a getaway to a luxurious wine country oasis where guest room patios have direct access to the vineyards.
The upcoming schedule for South Coast Winery Resort & Spa's Rhythm on the Vine® Concert Series is:
Thursday, July 20 – Classic Albums Live
This group features talented musicians who perform classic albums and has been a part of over 100 shows across North America. They will present classics from Fleetwood Mac's famous "Rumours" album – "The Chain," "Dreams," "Go Your Own Way" and more.
Saturday, July 29 – Gin Blossoms
​A multi-platinum music group from Tempe, Arizona, this five-person rock band first came to fame in the late 80s with breakout album "New Miserable Experience," which sold millions of records and dominated radio formats and MTV playlists for most of the 90s. The band is much loved for its jangle-pop sound fusing melodic rock, folk and country.
Wednesday, August 9 – Chris Isaak
​His vocal range is unmatched, and his illustrious career spans four decades, the release of 13 studio albums, tours around the world and numerous awards. His signature song, "Wicked Game" was a top 10 hit on the U.S. Billboard charts and has streamed over 400 million times on Spotify. Hollywood film musical hits include "Somebody's Crying" and "Baby Did A Bad Bad Thing."
Thursday, September 14 – Jewel 
American singer, songwriter, actress and author Jewel Kilcher is from Homer, Alaska. She's an award-winning, multi-platinum recording artist who received four Grammy nominations in 2021. During her career, she has sold over 30 million albums worldwide and has earned 26 major nominations for awards such as the American Music Awards, VH1 Awards, Billboard Music Awards, MTV and Country Music Awards. She's been featured on TIME and Rolling Stone covers, performed on "Saturday Night Live," for the Pope, the president of the United States and at the Super Bowl. Her genre recognition includes folk, pop, club, country, standards, children's and holiday music.
Wednesday, September 20 – Daughtry Acoustic Tour with opener Ayron Jones
​Daughtry, one of the most visible and consistent rock and roll torchbearers of the 21st century, has sold over nine million albums and 16 million singles worldwide as well as selling out concerts across the globe. Their self-titled debut album, Daughtry, was the top-selling album of 2007, producing four Top 20 Platinum-selling singles on the Billboard Hot 100, and it became the fastest-selling rock debut album in Soundscan history. It was nominated for four Grammy Awards and won four American Music Awards and seven Billboard Music Awards including Album of the Year.
Thursday, October 12 – Everclear, The Ataris and The Pink Spiders
​Founded by Art Alexakis in 1991 in Portland, Ore., Everclear has written and recorded iconic '90s alt-rock hits like "Santa Monica" and "Father of Mine." The Ataris has five full-length albums featuring songs that are full of heart, vivid narratives and personal stories including "So Long Astoria" and "Blue Skies, Broken Hearts. The Pink Spiders, an iconic American group known as the "funnest band in rock'n roll" formed in Nashville in 2003. Their major label debut "Teenage Graffiti" landed on the Billboard 200. The band's diverse talents cover many genres including garage rock, power pop, pop punk, indie rock, R&B and soul.
General admission starts at $49. Tickets can be purchased at https://rhythmonthevine.com. VIP reserved parking will be available for advanced purchase. Food and beverages available for purchase during the shows.
Where:        South Coast Winery Resort & Spa 
                        34843 Rancho California Road
                        Temecula, California 92591
                        844.428.6292