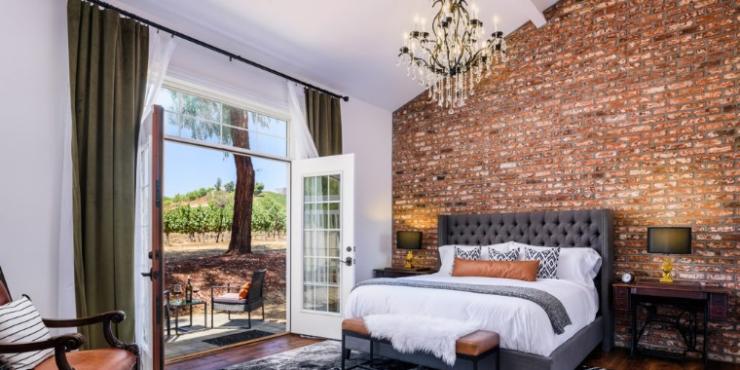 Full Article: These Are the Best Hotels to Stay in for Wine Tasting (sunset.com)
Written by Krista Simmons
These new properties are redefining wine country style.
When you take a trip to wine country—whether we're talking Napa, Temecula, Willamette, or Baja—of course, you'd think the main event would be the wine tasting itself. Talking to winemakers, finding new varieties you love, and taking some home with you are all things to look forward to. But the fun doesn't have to stop there. You probably need somewhere to stay, so make it somewhere that's stylish and unique. These new hotels truly fit the bill.
The Vine House in Temecula, California
It's hard to believe that this charming Cape Cod-style bed and breakfast was once a barn without plumbing or electricity. Now, hosts Lacey and Rob Britton, who live on the property with their children (and their gaggle of resident chickens), make a daily gourmet breakfast from farm-fresh eggs and local produce. This hidden gem is located within walking distance of several wineries, making it the perfect SoCal wine-country stay.