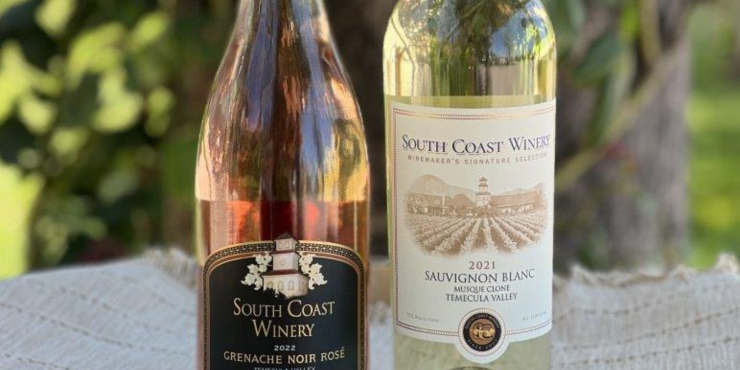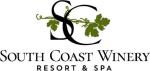 An Additional Six Selections Won Silver Awards
TEMECULA, Calif. – South Coast Winery has once again garnered prestigious recognition at Sunset Magazine's Annual International Wine Competition that recently took place in Santa Rosa, Calif. Two of South Coast's wines 2021 Sauvignon Blanc Temecula Valley and 2022 Grenache Noir Rosé South Coast have been named gold winners, and six of its other selections were designated as silver winners.
"It is an honor for us to receive two gold awards and six silver citations in Sunset magazine's yearly competition. The recognition provides South Coast Winery and its award-winning wines, as well as Temecula Valley, important exposure to loyal, everyday appreciators of fine, interesting and everyday wines," said Jeff Carter, president of Carter Hospitality, which owns South Coast Winery.
South Coast Winery won a Gold Award and 92 points for its South Coast Winery Sauvignon Blanc, Temecula Valley 2021. This award winner is harvested from the family's Carter Estate Vineyards in Temecula and has a rich, grassy, citrus character displaying depth and dimension – a cornucopia of sweet kiwi, lime, gooseberries, pears, passion fruit and wildflowers. The winery's Grenache Noir Rosé, South Coast 2022 also earned Gold and 92 points. The Grenache Noir was harvested from Carter Estate Vineyards and has a hint of rosy color that carries delicate strawberry, raspberry and cotton candy aromas. It is light in body, crisp in acidity and very dry making it an elegant rosé – perfect for accompanying any cuisine on any occasion.
Silver awards were awarded by the esteemed judging panel to an impressive list of six South Coast Winery favorites, including its Pinot Grigio Sparkling, Temecula Valley NV; Tempranillo Rosé, Temecula Valley 2022; Sangiovese, South Coast 2019; Founder's Reserve, South Coast 2019; and Chardonnay Sans Chene, South Coast 2021.
The competition is designed to attract wineries interested in reaching affluent Western lifestyle wine lovers and its judges are some of the most experienced wine industry professionals in the West. According to Sunset, 96% of its readers drink wine, more than three out of four subscribers drink wine every week and Westerners drink over 60 million glasses of wine each week.
Winning wineries will be featured in the October release of Sunset Wine Awards Special Digital Issue, which will be available for 12 months or until the 2024 wine competition winners are announced.
About South Coast Winery
The only state winery to claim the title of California Winery of the Year five times at the California State Fair Wine Competition, South Coast Winery sets the gold standard for excellence amongst California wineries, earning more than 4,000 awards since its inception in 2003. Situated on 63 lush acres, South Coast Winery Resort & Spa offers a breathtaking retreat for wine tours, romantic getaways and group events with 132 rooms and villas, a working winery and tasting room, gift shop, full-service spa and restaurant. 
South Coast Winery is family-owned and offers a broad portfolio of 45 wine labels, the majority of which are available for sampling in its main tasting room – from robust reds such as Tempranillo, Cabernet Sauvignon, Grenache, Petit Syrah, Merlot and Pinot Noir to whites including Sauvignon Blanc, Viognier, Pinot Grigio, Chardonnay and Riesling. Also available are sparkling wines, dessert wines and other specialty offerings. The winery employs a staff of skilled winemakers, including master winemaker Jon McPherson and winemaker Javier Flores, both with decades of experience in the wine industry. 
For more information, visit www.southcoastwinery.com.