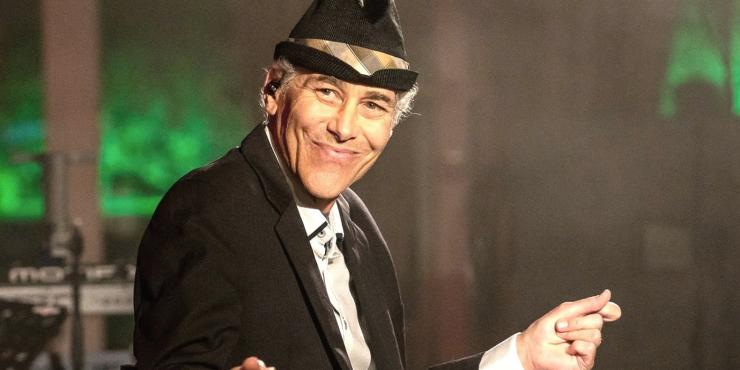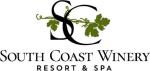 New Sunday Jazz Line-up Offers Concerts Scheduled from July 30 to October 22
TEMECULA, Calif. – South Coast Winery Resort & Spa's annual Rhythm on the Vine® highly acclaimed jazz concert series returns starting on Sunday, July 30, with another impressive roster of performances to delight jazz aficionados. Produced in partnership with Michael Paulo and Apaulo Productions, this series presents world-famous jazz artists – recognized for their innovative jazz musicianship and memorable performances of this much-loved music genre.
All concerts will take place in the resort's scenic Vintner's Garden. Dining options include enjoying the wonderful food featured at The Vineyard Rose Restaurant, which will extend its hours for concert guests beginning at 5 p.m. – requiring reservations through Open Table. Multiple cash bars will be available during the concerts serving beer, wine and soft drinks, and food will be available for purchase during the shows.
Rhythm on the Vine® Concert Series Line-up
Doors open at 6 p.m.; meet and greet if purchased, from 6 to 6:45 p.m. for sponsor/VIP tickets only; show starts at 7 p.m.
Sunday, July 30 – Lao Tizer All Stars Band featuring Chieli Minnuchi, Eric Marienthal and Elliot Yamin
With their latest album, "Songs From The Swinghouse," the band explores three cover tunes with seasoned vocalist, Billboard-recognized pop and R&B singer Elliot Yamin. Tizer's regular collaborators are celebrated in their own right: Chieli Minucci, the three-time Emmy-winning and Grammy® nominated guitarist and composer and Grammy award-winning saxophonist Eric Marienthal, who is a permanent member of the Chick Corea Elektric Band.
Sunday, August 13 – Gregg Karukas, Adam Hawley and Pamela Williams
Keyboardist/composer/producer Gregg Karukas, a prolific, genre-crossing veteran of smooth jazz, Brazilian, new age and R&B/pop, is joined by Grammy-winning composer and innovative artist Adam Hawley, known for his groove-oriented approach to contemporary jazz and R&B. They perform with saxophonist Pamela Williams who tours the world electrifying audiences with her dynamic sound, exhibiting a stylish blend of flavors from Latin, jazz and funk to R&B, while working alongside greats such as Patti LaBelle, John Legend, Toni Braxton and others.
Sunday, August 27 – Hiroshima Band
After more than 30 years in the recording industry and almost four million records sold, Hiroshima creates music and sounds totally unique – with depth, heart and soul. Vibrant, eclectic and truly original, the 2010 Grammy-nominated Hiroshima blends jazz, pop and rock with traditional Japanese folk music and instruments. This performance is their only SoCal concert this year.
Sunday, September 10 – Michael Paulo with Special Guests
Rhythm on the Vine® jazz concert series welcomes back Michael Paulo, one of the most versatile and cosmopolitan saxophonists in pop, soul and contemporary jazz for nearly 35 years. His most recent collaboration with Miles Davis reached #1 status on the Billboard jazz charts in its first week. Each year he continues his reputation as the #1 Asian American jazz artist, collaborating throughout his career with legendary band Hiroshima and pianist Herbie Hancock.
Sunday, September 24 – Brian Simpson and Jessy J
Keyboardist and composer Brian Simpson enjoys worldwide popularity as he continues to perform all over the globe. With writing and performing credits on R&B chart-topping albums and smooth jazz airplay charts, Simpson is the veteran music director of many jazz events. After celebrating over a decade as one of contemporary jazz's top saxophonists, Jessy J is known for her trademark blend of sensual Latin-tinged powerful horn playing, which garnered 12 top singles and six chart-topping albums.
Sunday, October 8 – Kalapana Band
Legendary band Kalapana is a pop-rock/jazz group from Hawai'i, releasing several albums in the '70s and '80s. Opening for bands such as Earth, Wind & Fire, Batdorf & Rodney and The Moody Blues, they have sold out shows throughout Japan and Hawai'i. With their influence spanning far around the world, they notably received the Hawai'i Academy of Recording Arts Lifetime Achievement Award.
Sunday, October 22 – Steve Oliver and Blake Aaron
With a career spanning over 25 years in music, multi-instrumentalist, singer, songwriter and producer Steve Oliver is still being heard around the world. His career has produced multiple #1 hits on Billboard charts and countless radio staples. Guitarist Blake Aaron has recently taken the contemporary jazz world by storm with a total of five #1 Billboard singles. Named "a genius on the guitar" by the LA Times, he has launched his career as an L.A. studio musician/sideman.
Ticket prices are $65 for general admission, chair seating only; $95 for preferred seating, which includes a table and is situated behind VIP seating; $130 for VIP tickets, which are close to the stage and include a table. Sponsor tables are $250 per seat. Tickets can be purchased at https://www.southcoastwinery.com/activities/rhythm-concert-series/. 
Where:        South Coast Winery Resort & Spa 
                        34843 Rancho California Road
          Temecula, California 92591
                        844.428.6292