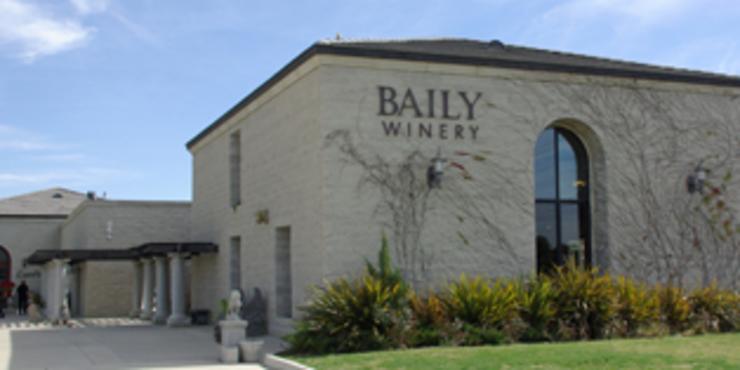 Baily Vineyard & Winery has been named one of the 25 best wineries in the United States in an article written by Katy Spratte Joyce in Reader's Digest magazine.
"We are overwhelmed," says co-owner and winemaker Phil Baily, "and we are proud not only for us but for the recognition it brings to the Temecula Valley. The respect for an individual winery flows directly out of the respect given to its region so this is an honor for the Temecula Valley as well for Baily Vineyard & Winery."
Recognizing from the beginning that a strong wine region is essential to a winery's success, Phil has been actively involved in the Temecula Valley Winegrowers Association, serving as President several times. In the late 1980s he worked with Riverside County to create the unique zoning that has enabled the region to withstand the pressures of residential land development and to grow to over 40 wineries, and he has remained involved in land use issues that favor the growth of agriculture ever since. "Our success as a wine region couldn't have happened without the support of our Supervisors and the Planning and Land Management staff leadership of Riverside County," adds Phil.
The Bailys moved to the Temecula Valley in 1981 and opened their winery in 1986, making it the second oldest in terms of continuous ownership by the same family. And with son Patrick and grandson Alex on the winemaking team, the winery is well set to continue making fine wines far into the future.