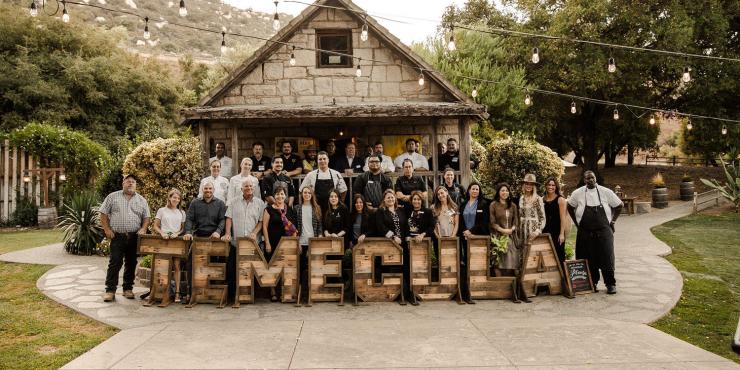 Visit Temecula Valley issued the results of its 2023 Resident Sentiment Tourism Survey, which examines how the residents of Temecula feel about various aspects of tourism. Survey results show that more than three quarters (76 percent) of those surveyed support and care about the success of tourism, while 14% were neutral. Eight in 10 residents think it is good for the region and 75 percent stated they care about the success of the tourism industry in Temecula Valley. The majority of respondents said they are proud to live in Temecula, with eight in 10 reporting that they look forward to showing the area to visiting family and friends. Conducted by Longwoods International, the Resident Sentiment Tourism Survey is comprised of data collected in spring 2023 from 1,333 adults* residing in Temecula.
"We want to know what Temecula residents think about tourism because their opinions matter," said Scott A. Wilson, CEO/President of Visit Temecula Valley. "We are committed to maintaining a healthy balance between quality of life for our residents and quality experiences for our visitors as we continue to welcome visitors and support tourism-related businesses while promoting responsible tourism."
Temecula Valley welcomed more than 3.2 million tourists in 2022, a 28 percent increase over 2021. More than half said they are aware that the Visit Temecula Valley tourism bureau is funded by tourists who stay in a Temecula lodging facility.
Over the past few years, the Temecula Valley has grown to include approximately 50 wineries, hundreds of restaurants, a variety of outdoor recreation and equestrian activities, a historic Old Town District, and Pechanga Resort Casino. The hospitality industry is the fastest growing sector in Temecula Valley, with an estimated 9,160 hospitality workers servicing guests. There were 1,320 hospitality jobs added in 2022, a 16.9 increase over 2021.
Three quarters of the Temecula residents surveyed agree that tourism encourages investment in the local economy. Seven in 10 assert that tourism attracts new businesses. Sixty-four percent support welcoming new tourism businesses that will attract visitors.
City of Temecula Mayor Zak Schwank said, "The City of Temecula recognizes tourism as a significant driver of local economic growth and prosperity. The positive impact of visitor spending and the valuable contribution of visitor tax dollars emphasize the vital role tourism plays in benefiting the City's economy and enhancing the overall quality of life for our residents."
Half of the residents surveyed also report they understand that without tax revenues from visitors, they would pay higher state and local taxes for government programs and services.
According to the Economic Impact of Travel in Temecula Valley 2022 by Dean Runyan Associates, "Travel spending contributes to an annual tax savings of $156 for each residential household." In addition, 50 percent of the City's sales tax revenue is generated from non-residents. These funds are used for public safety, road improvements, infrastructure, and other services and amenities that enhance the residents' quality of life.
Seventy-two percent of residents who completed the survey indicate that they are proud of what Temecula offers tourists and 59 percent believe they have more recreational opportunities (places to go and things to do) because of tourism. The top tourism activities of interest to residents are restaurants, wineries/breweries, special events, and shopping in Old Town.
Additional findings:
Half agree the quality of life in Temecula has improved because of tourism.
74 percent believe the growth in Old Town has benefited tourism.
65 percent agree that tourism has positive benefits that outweigh negative impacts.
Of those surveyed, 80 percent resided in Temecula 10 years or more. The average distance between home and a tourist attraction (Temecula Valley Wine Country, Old Town Temecula, Pechanga Resort Casino) is 3.2 miles. Most participants' ages range evenly from 35-65+. Nineteen percent are between the ages of 18-34.
About Visit Temecula Valley
Visit Temecula Valley (VTV) is a nonprofit 501 (c)(6) destination marketing organization dedicated to promoting tourism-related businesses including wineries, restaurants, breweries, retail and specialty boutiques, hotels, and more. It is a popular destination that includes Southern California Wine Country, Old Town Temecula, and Pechanga Resort Casino. In 2019, Wine Enthusiast named Temecula Valley a 10 Best Wine Travel Destination, in the world. For more information go to VisitTemeculaValley.com. For the full report, click HERE.
*It should be noted that 90 percent of survey respondents had no one in their household employed in the local hospitality industry.
Media Contact:
Norma Marlowe, Director of PR, Visit Temecula Valley, 951-252-2139, norma@visittemeculavalley.com