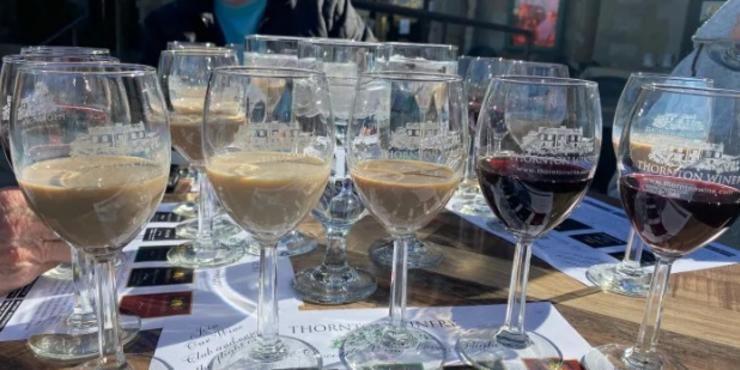 Full Article: I drove cross-country and these were the 16 coolest places I stopped along the way, plus 3 spots I'd skip next time (yahoo.com)
Michelle Gross | 
The final stop of our road trip was in Temecula, California, to try chocolate wine.
The Temecula Valley is a burgeoning wine region in Southern California and while it's often overlooked for the wineries to the north in Napa and Paso Robles, their Italian and French grape varietals and tasting experiences are definitely worth checking out.
We stopped by Thornton Winery for a very special case of wine. Considered "the original champagne house," Thornton is known for their old-world Champenoise-method of winemaking, along with their coffee and chocolate wine flights.
I couldn't help but partake in a quick tasting, and after driving more than 3,000 miles across the country, my horizons had been broadened, and a case of wine called Milk Chocolate Kiss was the very sweet cherry on top.