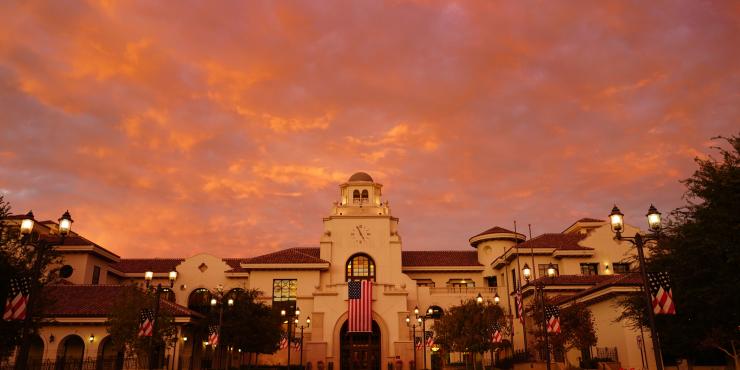 The Temecula Sunset Market is a brand-new night market headed to the heart of Old Town Temecula this summer, and organizers are currently accepting applications from artisans, craft, and food vendors.
Set to debut on Wednesday, July 12 from 5pm-9pm, the Temecula Sunset Market will be held on the 2nd and 4th Wednesday of each month in Town Square Park, opposite City Hall. The market will feature live entertainment, a gourmet food court, and some of the finest artisans and crafts people in Southern California.
Founder Tori Daniels said she created the Temecula Sunset Market at the request of the city to bring a vibrant, fun, family-friendly arts event into Old Town.
"I've been a working artist for over 30 years and have an extensive background in event production, so I'm really excited to be involved," said Tori Daniels, founder. "This will be a carefully curated, juried market reminiscent of night markets internationally. We have a particular interest in high-quality, hand-crafted items."
If you are interested in becoming a vendor at the Temecula Sunset Market, please visit www.temeculasunsetmarket.com and submit an application.
Temecula Sunset Market
2nd and 4th Wednesday of each month
5pm - 9pm in Town Square Park, Old Town Temecula
Media Contact:
Tori Daniels
(951) 501-6824