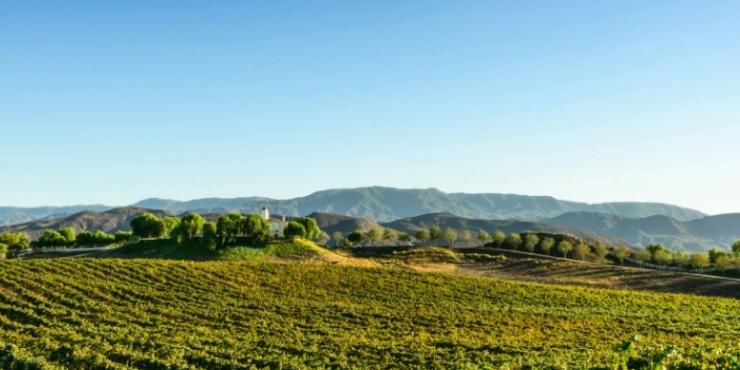 Danza del Sol Winery in Temecula Valley, California | Courtesy of Visit California

Full Article: 8 Off-the-Beaten-Path Experiences in California - AFAR 
From lesser-known wine regions to waterfalls, discover the Golden State's hidden treasures when you join the CA STAR program.
With the highest and lowest points in the contiguous United States, more parks than any other state, nearly 900 miles of jaw-dropping coastline, world-class vineyards, and Disneyland, California's seemingly endless possibilities make the CA STAR program a boon for navigating the destination's greatest hits and undiscovered gems alike. Travel advisors can use the resource—Visit California's cornerstone educational programming for industry insiders—to gain optimal access and support when planning immersive and sustainable trips throughout the Golden State.
Featuring an online training program that advisors can complete to boost their knowledge of California and become certified California STARs, the platform also boasts a content hub with additional information and tools that unlock at each level. For example, at Level 1, advisors receive a unique media-rich unit that they can easily share with their individual clients to showcase destination highlights and close bookings. With the help of the CA STAR program, travel advisors can uncover California's most distinctive under-the-radar experiences, like an American buffalo safari on Catalina Island and an afternoon of wine tasting in Temecula Valley. Here's a sample of the type of lesser-visited highlights you can discover using CA STAR.
Discover a little-known wine region
Napa and Sonoma are just two of California's counties devoted to the art of winemaking. Look south to Temecula Valley, named a Wine Enthusiast Top 10 Wine Destination, for more than 40 wineries serving every popular California variety, including Chardonnay, Merlot, Cabernet Sauvignon, Syrah, and Grenache, as well as less common grapes that thrive in a warm climate like Sangiovese and Tempranillo.