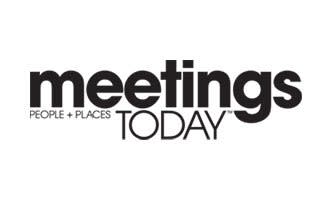 In 2020, California was more restrictive than most as a result of the pandemic. But as the state aims to fully reopen June 15, California destinations like the Inland Empire are more than ready to welcome back face-to-face meetings. 
"We could deal with the closures—it was the right thing to do and the governor was doing what he thought was best," said Michael Krouse, president and CEO of the Greater Ontario CVB. The most challenging part, he added, was that there were no specific reopening plans for meetings like there were for other types of businesses. 
"That was disappointing," Krouse continued. "It created a lot of challenges within our industry because, of course, planners need to plan…But I'm happy to see that he finally did agree to drop the color coding and is going straight to reopening." 
Now, things are picking back up in the Inland Empire—which includes Ontario, Riverside and Temecula Valley—and some planners might need a reintroduction to the area. Here's why groups should book this hidden gem of a destination. 
[Related: Anaheim and Orlando Are Ready to Host Large In-Person Events]
Prime Convention Centers 
Although the Inland Empire is an oasis for small to mid-sized groups, that doesn't mean it lacks in convention space. The state-of-the-art Ontario Convention Center—featuring beautiful contemporary architecture—offers more than 225,000 square feet of space and is now GBAC STAR certified. During the pandemic, Krouse said the downtime allowed the convention center to move forward with already planned retrofits and renovations. 
"We used this time to prepare our buildings for reopening," he said. "We used this time to implement an energy efficiency program we had planned ahead of COVID-19. We retrofitted our lighting to high efficiency lighting, and also our boilers, chillers and heating and cooling systems. We have new solar. We've used this time as wisely as we can." 
Also, new COVID-19 protection features include more hands-free technology and the implementation of ASM Global's environmental hygiene program VenueShield to give planners confidence that the space can host safe in-person meetings and events. 
The Riverside Convention Center, which underwent an expansion in 2014, offers 65,000 square feet of indoor space. It also features an outdoor plaza with 9,500 square feet of rentable space, where attendees can relax post-meeting in lounge furniture by the fire pits. The center's chef can also create custom menus utilizing locally grown herbs, citrus and vegetables to enhance the culinary experience.  
Beautiful Wineries 
Temecula Valley is home to Southern California wine country, boasting nearly 50 wineries, several of which offer meeting space, food and beverage programs and teambuilding activities. And some wineries are even within walking distance from one another.  
The recently opened BOTTAIA Winery features a serene pool as a nod to Mediterranean beach clubs, as well as unparalleled vineyard vistas and a poolside cafe and cocktail bar. At Ponte Winery, planners can utilize the Reserve Room Veranda meeting and event space for fireside chats and roundtables.  
"I would say we're an approachable type of wine country—we have the high-end experience without the high-end price," said Annette Brown, director of public relations for Visit Temecula Valley. 
Variety of Lodging 
Ontario offers a diverse portfolio of hotels, from a Hampton Inn to a DoubleTree to non-branded boutique properties—and nearly all are in close proximity to the convention center.  
"This isn't like going to LA or San Francisco," Krouse said. "This is a market that's fairly priced for the experience. It's fair and economical and a cost-effective location to come to." 
Riverside offers a Marriott adjacent to its convention center. Also within walking distance of the convention center is the luxury property Historic Mission Inn Hotel & Spa, which can also serve as a beautiful venue for offsite receptions.  
Two of Temecula Valley's largest meeting venues include Pechanga Resort Casino and Temecula Creek Inn. The latter offers The Stone House, a historical site that was used by workers in the late 1800s as a bunkhouse, and now serves as beautiful focal point during outdoor events at the property. It can also be rented for a max of 300 guests. 
A Range of Offsite Activities  
Shopping opportunities abound in Ontario, where attendees can explore a bevy of outlets at Ontario Mills. And more comparable to a downtown main street is Victoria Gardens, which offers everything from shops and restaurants to nightlife entertainment and a comedy club. 
For those looking to get out in the fresh air, Ontario is only about an hour away from Big Bear for snow skiing, hiking and biking. In Temecula Valley, visitors can walk the trails during break times at Rose Haven Heritage Garden, which is home to more than 1,600 roses, including hybrid teas, floribundas, climbers and mini roses. Early spring is your best bet to see picture-perfect blooms. 
Connect
Greater Ontario CVB | 909-937-3000
Riverside CVB | 951-335-7040
Visit Temecula Valley | 951-491-6085