Temecula Chilled Eats and Drinks
---
Celebrate December 1st-31st all around Temecula Valley Southern California Wine Country with our special Chilled-inspired menu eats and treats.This is a perfect way to kick off the holidays and get a taste of Temecula Valley's emerging culinary scene. From special cocktails to delightful desserts, you will be sure to find something unique you love this season. Drinks and treats available beginning December 1st!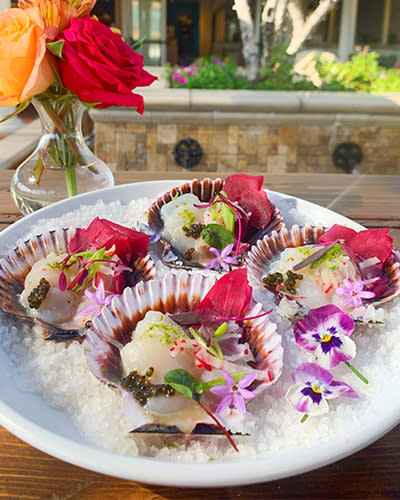 Scallops on half shell, open blue Cobia, lime and pomegranate vinaigrette, pickled watermelon radish, Russian osetra caviar.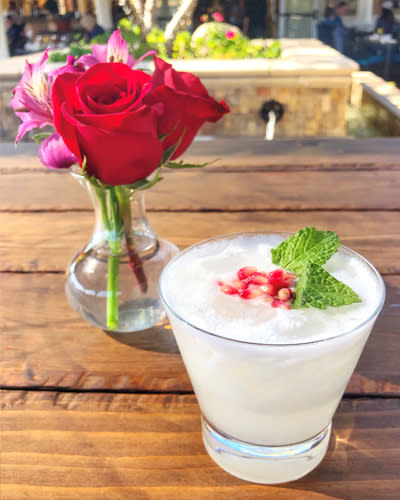 Enjoy this magical treat made with coconut Rum, coconut Milk, Sweet and Sour, Topped with Soda Water.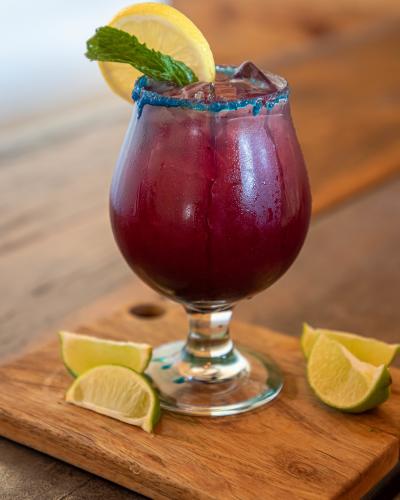 Packed with a blueberry puree, freshly squeezed lime juice, simply sweet mint syrup, and fermented rum. Topped off with some fizzy champagne and a splash of ginger beer. Garnished with an oh=so-perfect lemon wheel and mint sprig. See Featured Video


I'm Dreaming of a White Pizza
Goat and Vine
Featuring a house made ricotta cream sauce, roasted green onions, aged mozzarella, and parmesan. Topped with dark purple potatoes on our signature crust. The perfect pizza to warm you up on a chilly winter night. See Featured Video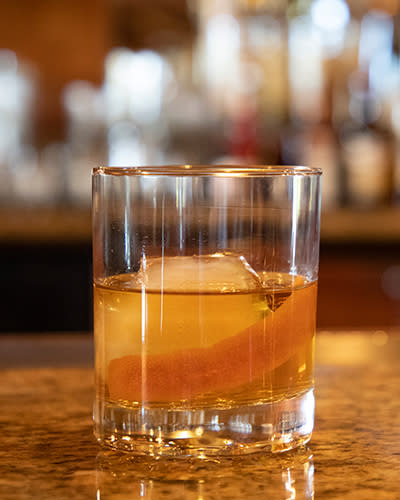 Savor this classic masterpiece made with Bulleit Rye, Angeleno Citrus Amaro, and Tonka Bean Syrup. See Featured Video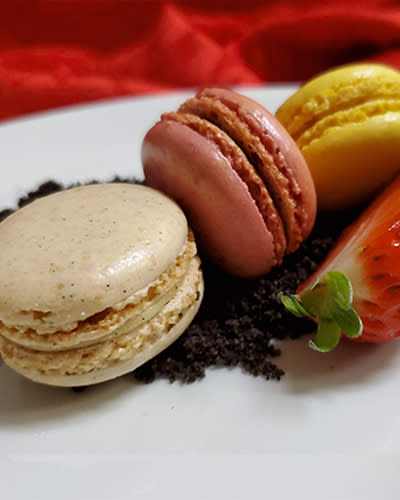 Savor this delicious trio of Macaroons on a bed of Cookie Soil, and garnished with fresh Berries and mint!
See Featured Video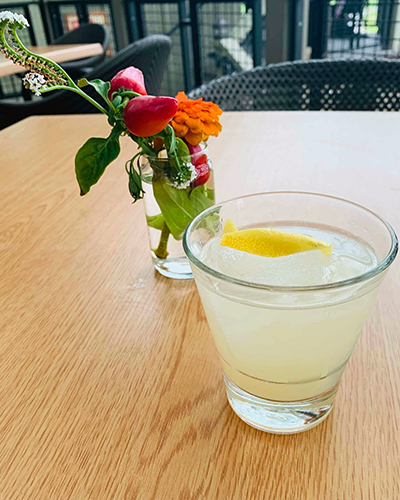 Try this exclusive blend of White tea with mint, raspberries and butterfly pea flowers that give it its chilled color. Enjoy a cup hot or iced. The loose-leaf blend is also available by the ounce.
Cork | Fire Kitchen features the perfect pair for your Mezcal Penicillin, the Salmon Belly Dynamite! This dish is a delightful execution of tobiko, avocado, English cucumber, then drizzled with ponzu sauce.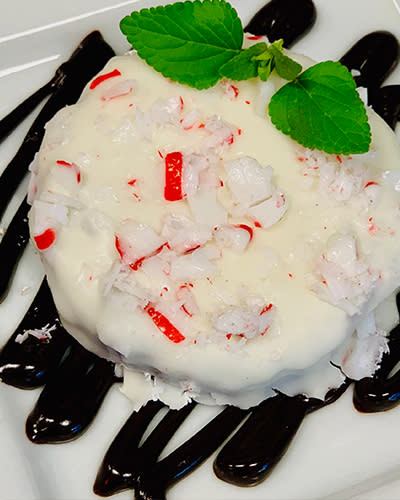 Triple Chocolate Ghirardelli brownie topped with a hard vanilla icing, crumbled peppermint and fresh mint sprig on top of a drizzle of chocolate. See Featured Video
White Wine Cranberry Spritzer
Cougar Winery
Vermentino, a splash of cranberry juice and a touch of ginger brew, rimmed with sprinkles and topped with frozen cranberries. See Featured Video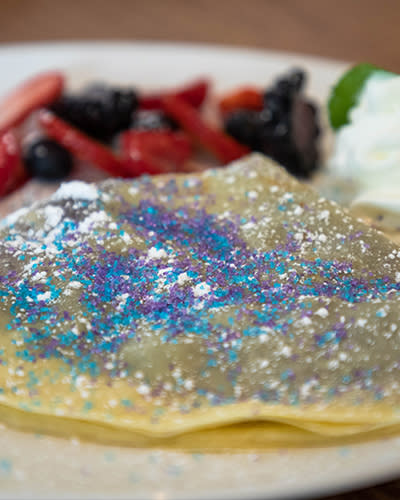 Delight yourself with a French-style crepe, topped with homemade marmelade, served with a cream dollop and Chilled sprinkles.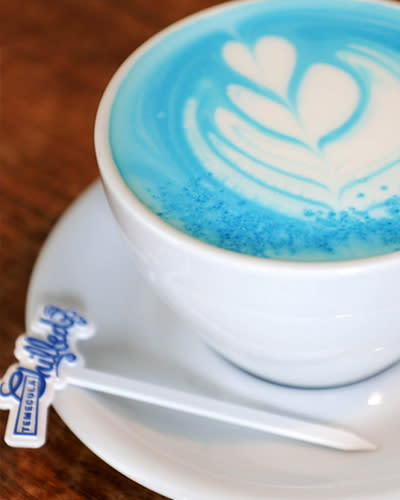 Enjoy a hot or iced creamy, white chocolate latte. Milk alternative options available!
Whipped organic gelato, house made chocolate ganache, EAT donut, chocolate spear, candied bark, a macaron, topped with whip! Available in both vegan and regular ice cream. See Featured Video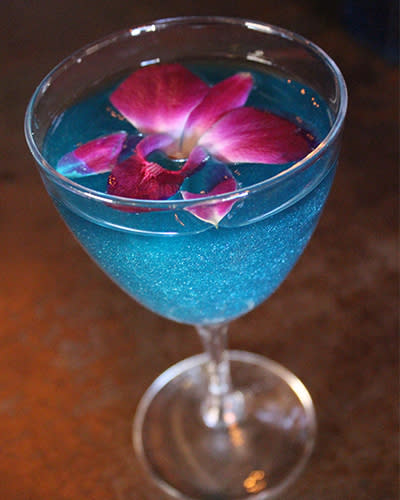 Winter Solstice 
1909
This blue shimmering concoction is made with gin, green chartreuse, and blue curacao. You can find hints of lemon, grapefruit, pineapple, and oranges. This beautiful cocktail is garnished with an orchid flower.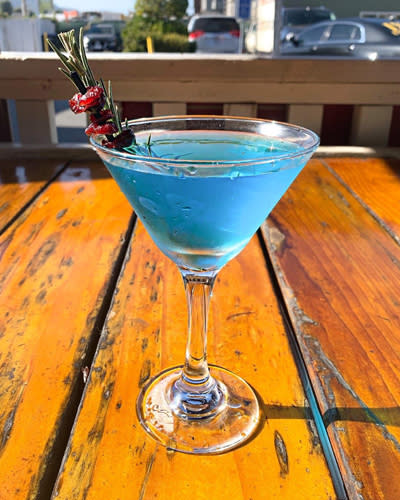 This delicious cocktail smells as good as it tastes. It looks sweet but surprisingly delivers a smooth smokey flavor with added hints of Christmas. Chill with Lil's this holiday season.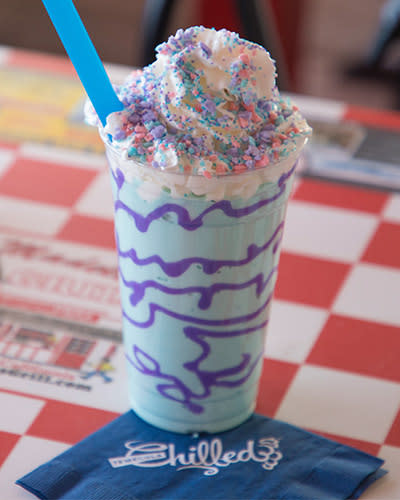 Give your getaway a frosty twist with Mad Madeline's blue raspberry milkshake served with a purple swirled cup, topped with fluffy whopped cream, and cotton candy crunch.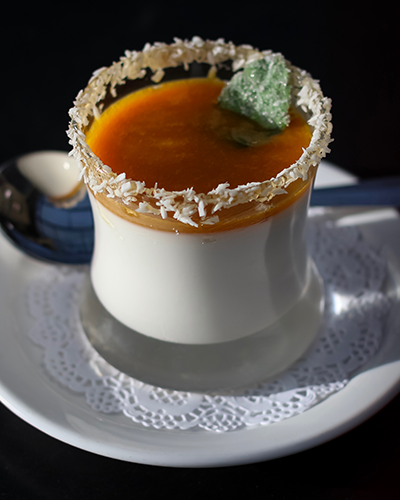 Coconut Panna Cotta with Passion Fruit 
Callaway Winery
Exquisitely dressed with a passion fruit sauce, this Chilled delicacy is hand-crafted with a naturally rich cream and sweet coconut. Cool and tropical, the perfect combination for a So Cal winter treat!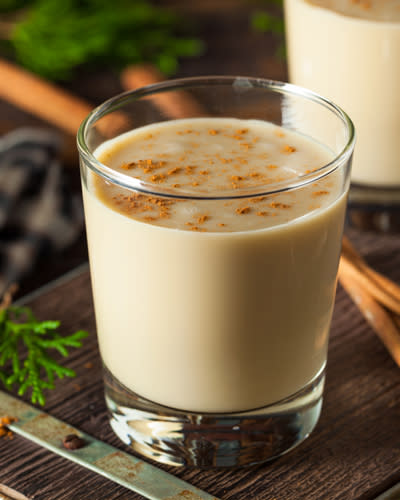 Enjoy this twist on a classic holiday drink made with Egg Nog and Angelica Cream Sherry. Available at The Creekside Grille.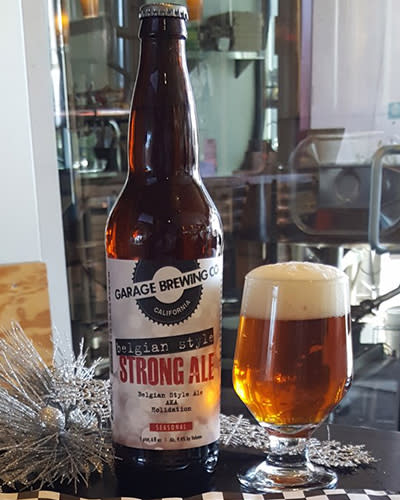 This Belgian Style Strong Ale rocks the season with a reminder of homemade peach cobbler. If you buy a 16oz beer, you can purchase up to siz 19.2 logo mugs for $4.99 ea., while supplies last.
The white wall pizza is Alfredo sauce, mozzarella cheese, chicken, dried cranberries, tomatoes, red onion and gorgonzola cheese crumbles.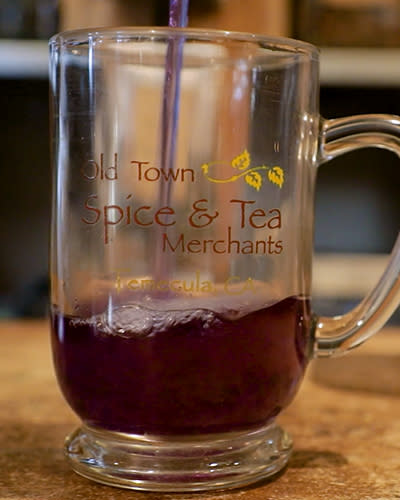 Try this exclusive blend of White tea with mint, raspberries and butterfly pea flowers that give it its chilled color. Enjoy a cup hot or iced. The loose-leaf blend is also available by the ounce.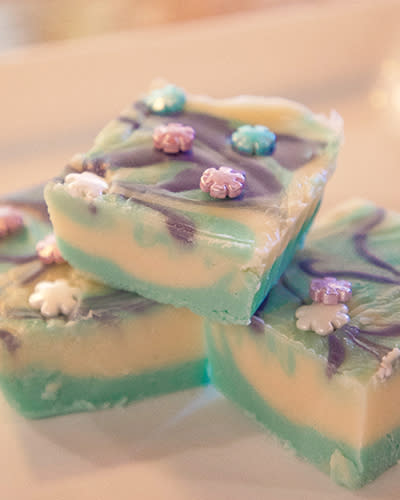 Enjoy a rich and creamy vanilla fudge swirled with mint and topped with magical snowflakes. Available by the square or pound!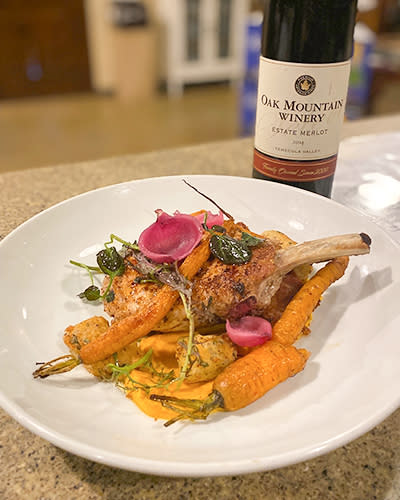 Roasted Pork Chop served with pastrami spice, seared belly, gnocchi, farm carrots, onion, mustard, and greens. GF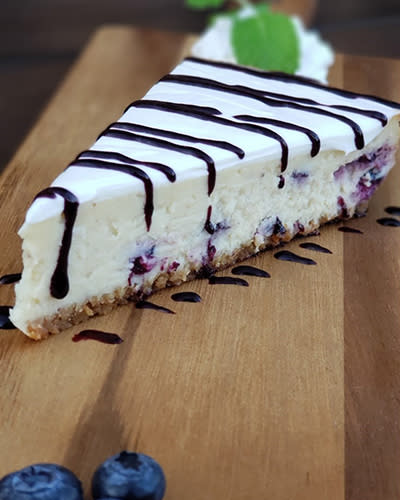 Enjoy a slice of New York style cheesecake with a blueberry coulis, garnished with a spring of fresh mint. See Featured Video


Sugar Cookie Martini
Toast
Made with Irish Cream, soju, notes of hazelnut, vanilla, and whipped heavy cream, garnished with sugar crystals.
Ketel One Grapefruit Rose Vodka, Perrier and a splash of cranberry juice served with a lime wedge.


A Nutty Toddy, The Holiday Russian, Spiced Apple Pie, Holly Berry 
Mount Palomar Winery
A Nutty Toddy: Maker's Mark bourbon, Disaronno Almond Liqueur, fresh-squeezed lemon juice. Garnish: lemon slice & roasted walnut. The Holiday Russian: Christian Brothers brandy, Whipped Cream Vodka, Kahlua Coffee Liqueur, Half n' Half. Garnish: chocolate rim with crushed candy canes. Spiced Apple Pie: Sipsmith Gin, fresh-squeezed lemon juice, cinnamon pear purée, apple juice. Garnish: cinnamon rim with fresh apple slices. Holly Berry: Ketel One vodka, Elderflower Liqueur, house-made pomegranate lemonade. Garnish: sugar rim with fresh pomegranate seeds.

Temecula Chilled Eats & Drinks Map
---