Your Southern California Wine Country Romantic Getaway
---
Temecula Valley Southern California beckons lovers with romantic hilltops, vibrant colors and breathtaking sunsets. It's the ideal setting to create beautiful memories with the one you love. Known for wedding proposals, destination weddings, and anniversary celebrations, Temecula Valley is a lovers' paradise.
There's so many romantic ways to spend Valentine's with a loved one in Temecula Valley Southern California Wine Country. Whether floating above the vineyards, riding through the vines on horseback or enjoying food and wine in a romantic setting, Temecula Valley has everything to make a stay special for Valentine couples.
featured events



Romantic Temecula Valley Dining Ideas
---


Month of Romance Bucket List Ideas
---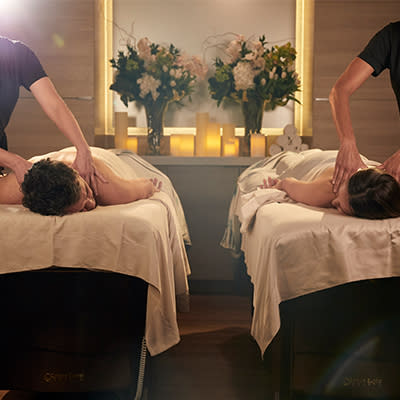 #1 Romantic Spa Getaway 
Couples can exhale away from the stresses of everyday life while visiting one of Temecula Valley's spas, including GrapeSeed Spa at South Coast Winery, Spa Pechanga, and Murrieta Day Spa all featuring couples massages in tranquil environments

#2 Hot Air Balloon Ride
Couples can take their love to the literal heights while riding in a hot air balloon overlooking the rolling hills of the valley below. Hot air-ballooning is one of the most facinating and unique attractions in Temecula.

#3 Rekindle Your Romance
Relax together on a horse and carriage ride and listen to the gentle clip-clop of hooves while you view beautiful gardens, lush vineyards, and local winery properties. Plans can be made to stop at their wine tasting rooms if that's what you desire.

#4 Wine & Dine
Couples can enjoy exceptional dining opportunities in wine country, at Pechanga Resort, and in charming Old Town Temecula including fine-dining establishments, casual eateries serving up local cuisine, as well as wine tasting and craft beer sampling at dozens of vineyards and breweries.

#5 Stay The Night 
Temecula Valley features a wide array of hotel accommodation options for couples yearning for the ultimate romantic getaway. Choose from National brand hotels, resorts, B&Bs and vacation rentals. Book your stay Sunday through Thursday for the very best rates.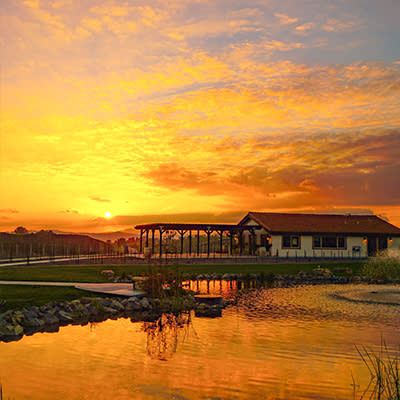 #6 Enjoy a Sunset Together 
As the California sunsets behind Temecula Valley each evening, the hills of wine country come alive with shimmers of light reflecting the yellows, oranges, purples, and pinks of the sun's last moments.

#7 Take A Romantic Stroll
Explore the beauty of Temecula Valley Southern California Wine Country. Beautiful spring flowers begin blooming in late February. You will find this Wisteria Lane at South Coast Winery Resort & Spa in April. It's always a surprise! 

#8 Play On Another Level
Discover the excitement and pleasure of the #1 casino in America, where winning is in the air and anything can happen. Explore Pechanga Resort & Casino.