Top Foodie Restaurants in Temecula

A visit to Temecula Valley Southern California Wine Country presents a full culinary delight of options for the foodie in all of us. In fact, visitors to the region will need a few days to fully explore the range of diverse dining options in the region. A mid-week visit provides the least amount of crowds and offers opportunities for unique encounters with restaurant owners, chefs, and winemakers.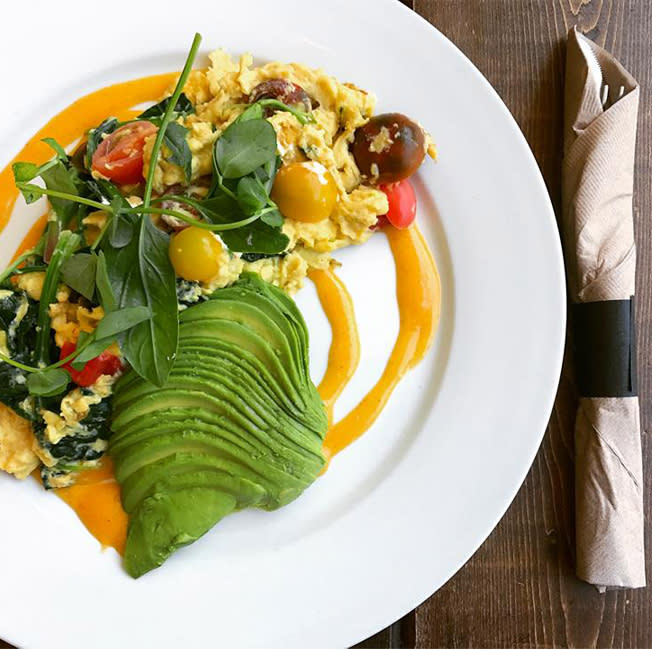 Extraordinary Artisan Table, a.k.a. EAT Marketplace, takes a slow food approach to everything they do. The family owned and operated community style restaurant features craft beer and a wine bar, super-food smoothie and coffee bar, small-batch produced provisions from their marketplace, and a hip, community vibe. The restaurant supports artisanal producers from local and regional farms and ranches with a focus on clean food eating. Visitors looking for specialty diet recommendations will easily find a meal for their Paleo, gluten-free, and plant-based diet needs.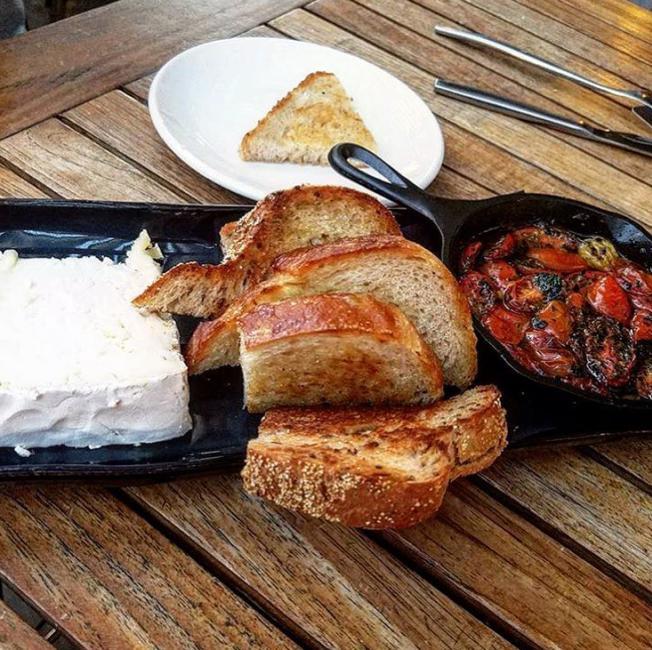 PUBlic House
PUBlic House, also located in Old Town Temecula, serves up an innovative menu in a restored home from the 1950s. Their farm-to-table gastropub menu rotates seasonally to reflect the feelings of each season, always including fresh and local fruits and vegetables, wild caught seafood, quality meats, west coast hand-crafted beers, and local and imported wines. A variety of dining rooms are spread out throughout the "house" to provide a unique backdrop to their varying menu.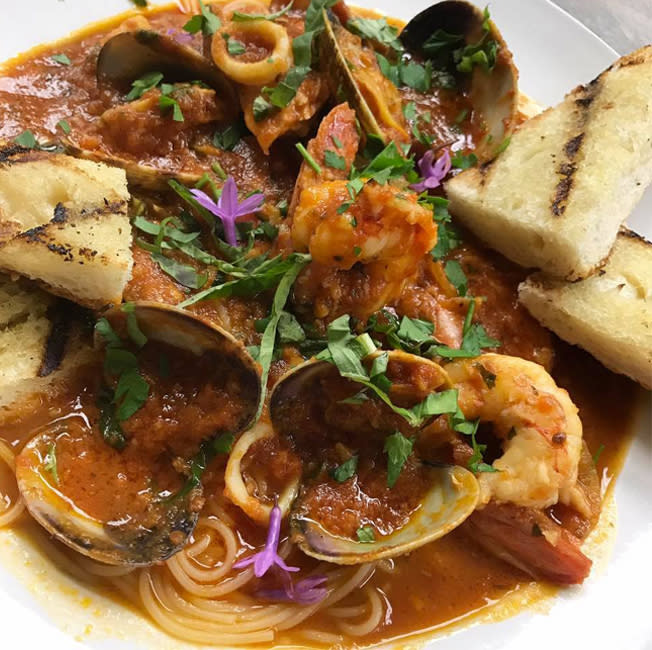 Palumbo's Ristorante
Palumbo's Ristorante in Old Town Temecula serves up traditional Italian cuisine direct from an immigrant family with a prolific culinary history in San Diego County. Don't miss Mamma Rosa's homemade sausage, served as an appetizer with caramelized onions and simmered with red wine. Paul's potato gnocchi and their homemade pizza bread appetizer, topped with mozzarella and pepperoni, are other must-eats when visiting this Old Town staple.

Great Oak Steak House serves up an unforgettable dining experience at the AAA Four Diamond awarded restaurant on Pechanga's grounds. Here guests can indulge in the finest of culinary creations including 100-percent-Prime Black Angus beef, seafood, salads, and side dishes created by award-winning Chef Martin Venegas, renowned for his culinary philosophy and passion. Recognized by Wine Spectator and Wine Enthusiast for their expansive wine list, there is a perfect pairing for every meal choice on the menu at Great Oak Steak House

One of the newest dining options at Pechanga Resort & Casino is Umi Sushi & Oyster Bar where detail is everything. From design to purchasing to preparing and plating, details reign at Umi where you can dine on traditional sushi, sashimi, nigari, rolls, oysters on the half shell, seafood platters, and more. Led by Kiyokuni Ikeda, a self-taught chef since age 10 when he left school to run his father's restaurant in Tokyo, Umi Sushi & Oyster Bar serves only handpicked seafood, delivered at precisely-cold temperatures. Can't-miss unique offerings include live spiny sea urchin and scallops.
A foodie visit to Temecula Valley's Wine Country wouldn't be complete without a visit to The Restaurant at Leoness, winner of USA Today's 10Best Wine Country Restaurants and Best Restaurant in the IE (for four consecutive years). Here, patrons can dine al fresco while selecting seasonal offerings ranging from vibrant salads to seafood, pasta, flatbread, and desserts prepared in the traditional French style "Ala minute;" no matter your selection, every single item served is made from scratch in the kitchen, helmed by Executive Chef Daragh Matheson and Chef Amanda Martin. Leoness wines are, of course, served to complement entrees.

The Flower Hill Bistro at Miramonte Winery, in the top 5 of USA Today's 10Best Wine Country Restaurants, serves up a variety of handmade, craft food in a unique and beautiful setting. Their selection of sharable appetizers, greens, flatbreads, and main dishes are the perfect pairing for an afternoon of wine tasting; made of artisan cheeses, house baked breads, and local vegetables, unique and creative sauces, and slow-cooked  methods, The Flower Hill Bistro does not disappoint.

Mama Rosa's Trattoria at Robert Renzoni Winery serves up a unique selection of imported meats and cheeses, direct from Italy. Open afternoon - early evening, these imports are worked masterfully into a diverse menu filled with appetizers, salads, sandwiches, pasta, and pizzas. Don't miss buying your bottle of Mama Rosa's Marina Sauce, available in their tasting room.