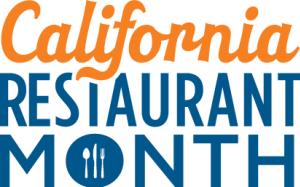 January's California Restaurant Month puts the star's amazing bounty on rich display. It makes feasting even more accessible than usual, with a legion of participating restaurants in cities and regions across the state offering deals and special menus at various times during the month.
This year Visit Temecula Valley presents "The Best of The Best". Share your Restaurant Month Experience on Facebook, Instagram and Twitter. Use Hashtags: #VisitTemecula #DineTemecula #RestaurantMonth and tag both @visittemecula and @visitcalifornia. 
Participating Restaurants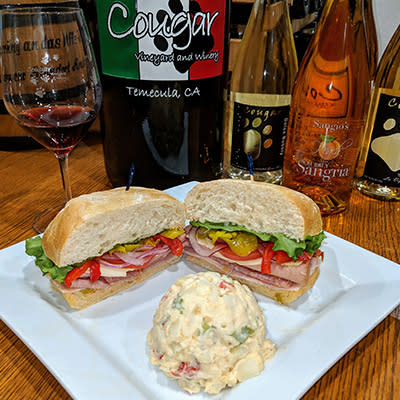 Deluxe ham, Genoa salami, hot Capicola, Mortadella, provolone, leaf lettuce, Roma tomato, onion, roasted red pepper, Pepperoncini and deli or creamy Italian dressing. Comes with choice of potato salad, pasta salad, coleslaw or grapes.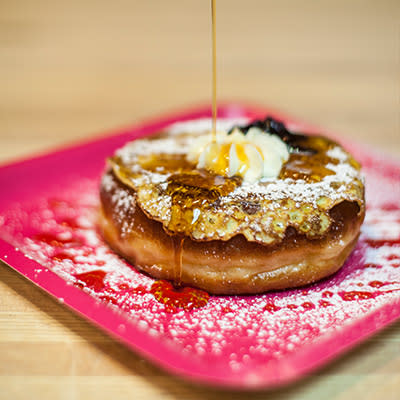 French Toast Donut
Donut Bar
Raised cinnamon sugar donut turned into the best French toast you've ever had!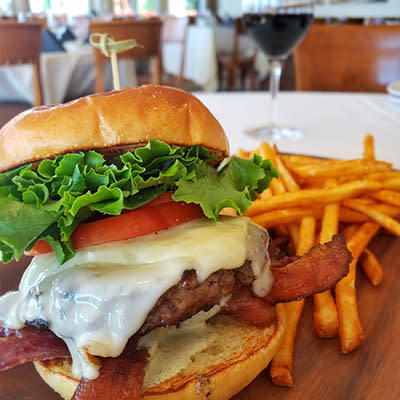 Black Angus Beef with Melted Monterrey Jack Cheese, Cherrywood Bacon, Lettuce, Tomato, and Green Peppercorn Ranch Aioli.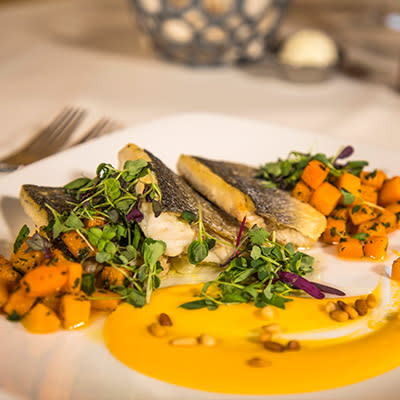 Executive Chef Loren Lawe's Seared Mediterranean Sea Bass is packed with vibrant flavor and is a crowd favorite at The Vineyard Rose Restaurant at South Coast Winery. It is prepared with roasted butternut, braised leeks, toasted pine nut and brown butter.