COVID-19 FAQs
---
- Revised January 20, 2021 -

Due to the coronavirus pandemic, California has imposed a regional regional stay-at-home order and banned non-essential travel statewide. California public health officials have recommended that visitors from out of state, including California residents, quarantine for 14 days after entering or returning to California.

During this unprecedented time, our hearts go out to all individuals around the world being impacted both directly and indirectly by COVID-19. The health and safety of both visitors and Temecula Valley residents is our number one priority.
Temecula Valley offers takeout dining and in-store (with limited capacity) shopping in Old Town Temecula, Temecula Valley Wine Country, and Promenade Temecula. Our businesses meet and exceed all CDC and State requirements to ensure everyone's health and safety. Face masks and social distancing are required when visiting. 
Thank you for supporting our businesses and helping to restore our economy. 
Learn more about our Safer Together, Greater Together Pledge

 

THINGS TO DO
 
Are wineries open?
Wineries are open for bottle pickup orders. Shop Online Here: https://www.visittemeculavalley.com/support-local/

Are breweries open?
Breweries are open for pickup orders. Shop Online Here: https://www.visittemeculavalley.com/support-local/
Are any Farmers Markets open?
There are three Farmers Markets open every week: Old Town Temecula every Saturday 8:30am-12:30am, Vail Headquarters every Tuesday 9am-1pm, and Promenade Temecula every Wednesday 9am-1pm. 
 
Can I hike? If so, where?
Yes, the beautiful outdoors can be enjoyed on acres of hiking trails at Lake Skinner or Santa Rosa Plateau. Lake Skinner requires a day pass and Santa Rosa Plateau is $4 per person entry. Portions of the Sylvan Meadows multi-use trails are currently open at Santa Rosa Plateau.  
 
Are golf courses open?
Yes, a few of the top, award-winning courses to choose from are CrossCreek Golf Club, Journey at Pechanga, and Temecula Creek Golf Club. Some modifications are in place due to COVID-19. Please be sure to read their websites when making your reservations. 
 
Is Old Town open?
Retail stores in Old Town Temecula are open with limited capacity, dining is open for takeout orders, museums are closed at this time. 
Are spas open?
Our destination spas are not open at this time. 
 
Are stores open for shopping? 
Yes, shopping can be found in Old Town Temecula and Promenade Temecula. Old Town Temecula also offers some outdoor shopping on Old Town Front Street. Masks are required and capacity is limited to 20 percent. 
 
Is Camping Available? 
Not at this time.
 
What type of outdoor recreation is there to do? 
Golf, hiking, boating, hot air ballooning, horseback riding, biking, swimming are all available. Delete: Swimming is open at The Pool at BOTTAIA Winery by reservation, and at Temecula Valley hotels for overnight guests. 
Hot air ballooning is available through A Balloon Adventure by California Dreamin', A Balloon Adventure by Magical Balloon Adventures, and A Grape Escape Balloon Adventure. They all launch at sunrise year-round. 
Temecula Valley Wine Country is horse country with ranches and trails throughout. Green Acres Ranch provides horseback riding on their ranch and Wine Country Trails by Horseback offers riding on Rancho California Wine Trail. 
Rose Haven Heritage Garden is open and is free to visit, donations are welcome. Trails wind through 3. 4 acres of rose bushes, succulents, and a wide variety of plants. 
There are 33 painted wine barrels along the Barrel Art Trail. You can search for them throughout Temecula Valley by using the Barrel Art Trail map. It's a fun activity and showcases local artists' work.  Most of these barrels are located outdoors.


LODGING
Are hotels open?
Hotels are open for essential workers, essential travel, isolation, self-quarantine, and Project Room Key. Hotels and lodging cannot accept or honor reservations for out-of-state non-essential travel unless the reservation is for at least the minimum time period required for quarantine (14 days). Visit Temecula Valley recommends verifying any reservations directly with your hotel prior to arrival.
Can I rent a vacation home?
Vacation Rentals are only open for essential travel, isolation, and self-quarantine. Vacation homes cannot accept or honor reservations for -out-of-state non-essential travel, unless the reservation is for at least the minimum time period required for quarantine (14 days). Visit Temecula Valley recommends verifying reservations directly prior to arrival. 
Is camping allowed?
Campgrounds are closed at this time due to the statewide Stay Home Order.  
Pechanga RV Resort, Lake Skinner, Vail Lake KOA.
 
DINING
Which restaurants are open?
Restaurants are open for takeout and curbside only, please refer to their websites and social media channels for more information. 
There are 23 restaurants open for takeout in Temecula Valley Wine Country at the following wineries: Avensole Winery, Baily Vineyard & Winery, Bel Vino Winery, Bolero at Europa Village, BOTTAIA Winery, Callaway Vineyard & Winery, Cougar Vineyards & Winery, Doffo Winery, Falkner Winery, Fazeli Cellars, Leoness Cellars, Lorimar Vineyards & Winery, Lumiere Winery, Miramonte Winery, Monte De Oro Winery, Mount Palomar Winery, Oak Mountain Winery, Ponte Family Estate Winery, Robert Renzoni Vineyards & Winery, South Coast Winery Resort & Spa, Ponte Vineyard Inn, Thornton Winery, Wilson Creek Winery. 
Recommended places for takeout are 1909, Baily's, Crush & Brew, Devilicious Eatery, E.A.T. Marketplace, Espadin, Le Coffee Shop, Mad Madeline's Grill, Oak Grove Culinary Creations, Texas Lil's Mesquite Grill, The Gambling Cowboy, and The Goat & Vine. 
 
Promenade Temecula shopping center has popular favorites including California Pizza Kitchen, Karl Strauss Brewing Company, Lazy Dog Café, Lucille's Smokehouse Bar-B-Que, Luna Grill, Red Robin Gourmet Burgers, Sushi Boat, The Cheesecake Factory, and Yard House. 
 
Other places around town offering delicious foods are Earth Bistro, Gourmet Italia, Great Harvest Bread Co., S!!! Thai Food, The Pizza Press, Toast, Trattoria Toscana, and Zabber Thai Fushion.

 
EVENTS
Can I have a wedding?
Wedding ceremonies are permissible; however, receptions are not allowed at this time. The number of people is restricted and must be able to provide social distancing. Check wedding venues for specific information. 
 
Are there any events?
No physical events are allowed at this time. 
Is there live entertainment?
Live entertainment is not permitted at this time. 
 
SAFETY PRECAUTIONS
Do I have to wear a mask?
Yes, it is a state order. Masks must be worn outdoors when visiting businesses in Temecula Valley unless eating or drinking. Mask guidance. 
 
Will social distancing be in place? 
Every business is set up for physical distancing in lines, at tables, and when tasting. Some wineries are only offering flights and bottle sales at this time to avoid gathering at the counters. Retail shops are limiting the number of people in the store at one time. 
 
Where can I find public safety information?
Temecula Valley businesses have come together to show our commitment to ensure visitors' health and safety with our Safer Together, Greater Together Pledge.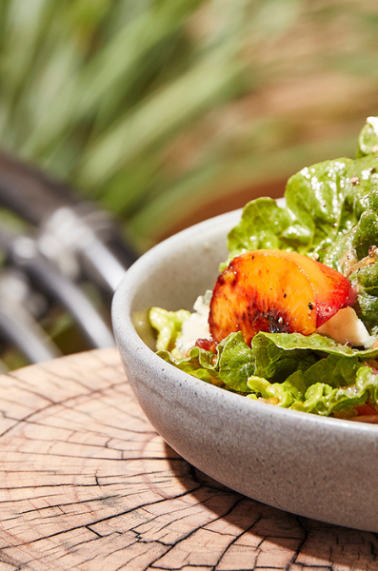 Order Takeout
Support Our Local Restaurants By Ordering Takeout Online. See Featured Takeout and Family Meal...