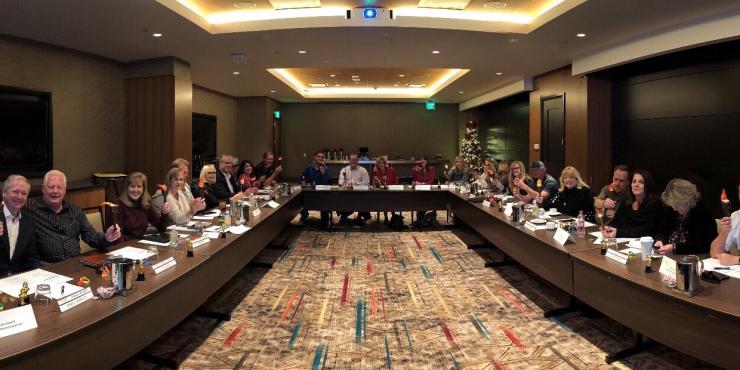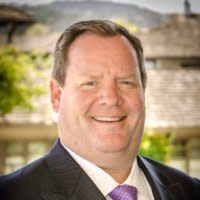 Visit Temecula Valley, the Southern California region's official destination sales and tourism marketing organization – and the catalyst for $724 million, direct, local visitor spending annually – has announced the election of its new, 2019 executive officers and directors. The sixteen-member VTV board is composed of distinguished, dedicated, local, tourism and travel industry, business leaders representing arts, entertainment, recreation, winery, restaurant, hotel, retail, transportation, and other sectors who serve on a non-paid, voluntary basis. Newer officers and directors inject fresh insights while continuing and re-elected board members ensure strong expertise and sufficient continuity.
"It's truly an honor to have been elected as Visit Temecula Valley's Chairman of the Board," said Scott Wilson, Director of Sales at Pechanga Resort Casino. With more than 27 years in the hospitality industry, Scott's curriculum vitae (CV) includes numerous sales leadership roles with Visit Monterey (Monterey County, California, Convention and Visitors Bureau), and Visit Las Vegas (Las Vegas Convention and Visitors Authority), and at both Starwood and Hyatt luxury hotels.
"I have enjoyed serving on the Visit Temecula Valley board of directors the past two years and being part of the substantial tourism growth in Temecula Valley," Scott continued. "Our city has so much to offer. It will be great to work with a diverse and talented team of professionals to tell our story of Temecula Valley – Southern California Wine Country."
The 2019 VTV executive officers also include: First Vice Chairman, John Kelliher (Grapeline Wine Tours, Founder and Owner, and Visit California board member); First Vice Chairman – Tourism Improvement District Advisory Board, Victor Morgenroth (Embassy Suites Hotel, General Manager); and Second Vice Chairman, Tom DeMott (Temecula Creek Inn, General Manager). Rounding out the executive board are Secretary, Kym Espinoza (Promenade Temecula, Marketing Director); and Treasurer, Bill Wilson (Wilson Creek Winery, CEO and Owner). Kym was recently re-elected to the VTV board for a new three-year term.
Also re-elected as VTV Board Directors are Cherise Manning (A Grape Escape Balloon Adventure, Owner and Vice President, and VTV Immediate Past Chairman of the Board); and Spencer Szcygiel (Temecula Valley Winery Management, Director of Restaurant Operations). The additional 2019 VTV Directors include Pamela Bradley (Springhill Suites by Marriott, Sales Manager); Melody Brunsting (Melody's Ad Works, Owner); Denis Ferguson (Net Results Hospitality & Development Group, Inc., Managing Partner); Robert Renzoni (Robert Renzoni Vineyards & Winery, Owner); Jan Smith (Inland Management Group, Owner); Ken Smith (Galway Downs, Owner); and Ken Westmyer (Quality Inn, General Manager).
ABOUT VISIT TEMECULA VALLEY AND THE LOCAL TOURISM ECONOMY
Visit Temecula Valley, a non-profit 501c(6) organization in its fifteenth year of operation in 2019, increases awareness of Temecula Valley, stimulates economic growth and tourism, and measures visitor spending. The Temecula Valley Tourism Business Improvement District, Pechanga Development Corporation, the City of Temecula, and the Temecula Valley Wine Country Tourism Marketing District provide funding for strategic VTV marketing efforts. Under founding President and CEO, Kimberly Adams, a professional Visit Temecula Valley staff of twelve carries out VTV leadership-approved programs and policies.
A dynamic Southern California destination recognized for its natural gifts of climate and geography, Temecula Valley is comprised of three primary visitor attractions: Temecula Valley Southern California Winery Country, Pechanga Resort Casino, and Historic Downtown Old Town Temecula.
A consistent revenue generator, tourism has thrived as a healthy component of Temecula Valley economic development. Most direct, visitor spending is generated from local, hotel, motel, B&B, and short-term vacation rental guests: $448 million of the total $724 million in 2017 visitor spending. With consistent industry growth for eight consecutive years, the tourism economy generated a milestone $235 million in earnings in 2017, and generated a record 7,330 tourism-related self-employed, salaried, fulltime, and part-time positions.
For more information, visit the official visitor information website at VisitTemeculaValley.com. Open Monday through Saturday, the Temecula Valley Visitors Center is located in Old Town Temecula (Third Street and Mercedes). For visitor assistance, please call (888) 363-2852 or (951) 491-6085.