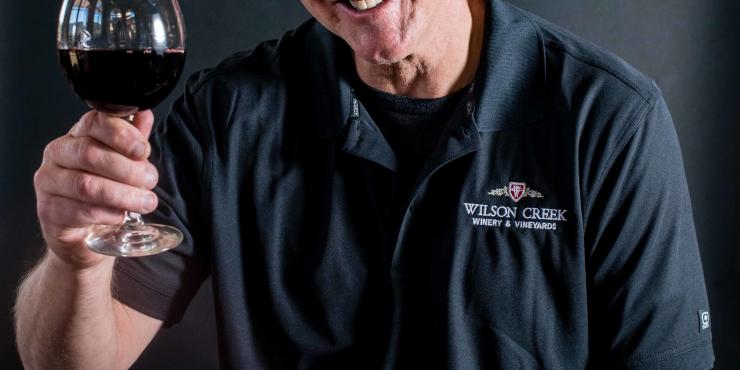 Visit Temecula Valley (VTV), Temecula Valley's official tourism destination marketing and management organization, now in its eighteenth year, is proud to announce the newly appointed members of VTV's 2022 Board of Directors. The VTV Board is comprised of Temecula Valley tourism industry professionals and community stakeholders who work on behalf of the tourism businesses and community to formulate direction and policies which guide VTV in fulfilling its vision to become a premier destination in Southern California and its mission to inspire the world to experience Temecula Valley Southern California Wine Country.
Bill Wilson, Owner, President and C.E.O. of Wilson Creek Winery, has been appointed to a second-year term as Chairman of the Board. Wilson has served as a VTV Executive Officer for the past 16 years.
"I am honored to continue in my leadership position at VTV. Our Board worked with the tourism community to navigate our way through a pandemic, and now we'll work together on our path to recovery," states Chairman Wilson. "As a Board, we will continue to make Temecula Valley Southern California Wine Country a great place to work, stay and play for generations to come."
Other newly elected Executive Officers are:
1st Vice Chairman of the Board-TID Ken Westmyer, Quality Inn
1st Vice Chairman of the Board John Kelliher, Grapeline Wine Tours and Stryder Transportation
2nd Vice Chairman of the Board Michael Feeley, Temecula Creek Inn
Secretary Spencer Szczygiel, Temecula Valley Winery Management
Treasurer Cherise Manning, A Grape Escape Balloon Adventure
Newly elected Board Members are:
BJ Fazeli, Fazeli Cellars
Chris Johnson, Home2 Suites
Christina Belvedere, Embassy Suites
Curt Kucera, Refuge Brewery
Jeffery Kurtz, Promenade Temecula
Jan Smith, Inland Management Group
Jessica Hinton, Barefoot Vacation Rentals
Ken Smith, Galway Downs
Krista Chaich, Temecula Valley Winegrowers Association
Melody Brunsting, Melody's Ad Works
Pamela Bradley, Springhill Suites
Sean Vasques, Pechanga Development Corporation
The last two years brought unprecedented devastation to the tourism industry with the COVID-19 pandemic. Temecula Valley hospitality businesses were deeply affected including lodging, restaurants, retail, wineries, breweries, recreation, entertainment, and events.
Chairman Wilson says, "We rolled up our sleeves, adapted and worked harder than ever to get Temecula Valley back up and running again. We're not out of the woods yet, there are still challenges we need to overcome with the workforce, but we'll continue to unite to find solutions."
Wilson and the entire Board of Directors look forward with enthusiasm as we restore local tourism to the thriving industry it was prior to 2020.
ABOUT VISIT TEMECULA VALLEY   
Visit Temecula Valley is the region's official tourism marketing organization and resource for visitors. For visitor information, please call (888) 363-2852 or go to VisitTemeculaValley.com.