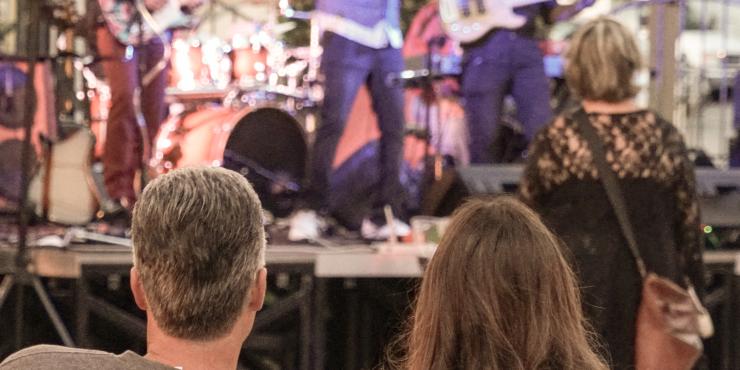 The state of California has lifted its COVID-19 restrictions as of June 15, 2021. Temecula Valley Southern California Wine Country is ready to welcome all domestic visitors back to their award-winning destination. Temecula Valley is conveniently located in the middle of Southern California with San Diego, Orange County and Palm Springs a 60-minute drive away, and Los Angeles 90 minutes.  
Visitors can expect wineries, breweries, distilleries, restaurants, bars, museums, retail stores, and spas to be open indoors. Many of these businesses also provide outside services. There will no longer be state-wide capacity limits or social distancing in place; however, businesses can limit with further restrictions if they choose.  
Events are underway with more live performances being scheduled every week. Go to VisitTemeculaValley.com/things-to-do/events to see what is happening during your stay.  
Summer is a great time to celebrate traveling again with refreshing places to plunge, cool cocktails, summer salads, and outdoor fun.  Travelers can cool off at hotel and resort pools as well as GrapeSeed Spa and Spa Pechanga. The Apparition Room and Thompson & Twain speakeasies as well as winery restaurants, Pechanga, and Old Town restaurants offer some amazing and often customized cocktails. Healthy and light eating is easy amazing summer menus at local restaurants. Nearby Lake Skinner, Vail Lake, and Harveston Lake welcome picnics, hiking, biking, and water recreation. Temecula Valley has acres of outdoor gathering spaces for friends and families. 
Temecula Valley attractions include nearly 50 wineries in Temecula Valley Wine Country; outdoor recreation like biking, golfing, and hot air ballooning; small town atmosphere found in Old Town Temecula; an emerging and evolving culinary scene that includes restaurants using local ingredients, locally made olive oils, spice blends, cooking classes, wine and chocolate pairings, behind-the-scenes wine tours; as well as breweries, distilleries, and meaderies.  
In addition to the outstanding products made in Temecula, the people are what keep travelers coming back for more. Their community of Makers share a contagious passion with visitors on a regular basis (especially weekdays). Whether it be a brew master, a miller, a chocolatier, or a chef, Temecula Valley's accomplished Makers engage its guests with genuine hospitality and endearing personalities.  
Plan your summer getaway at VisitTemeculaValley.com confidently because business owners are doing everything they can to provide a clean and safe experience. Check out their hotel packages to pair a hotel with your experience or reserve a vacation rental in wine country to reunite with family and friends. 
Temecula Valley asks its visitors to travel responsibly. Travel tips include plan a Sunday through Thursday stay for fewer crowds, wine taste on less busy De Portola and Calle Contento Wine Trails, and reserve transportation for wine tasting tours. Please be respectful and mindful of others concerned about their health and safety. 
ABOUT TEMECULA VALLEY AND VISIT TEMECULA VALLEY  
Temecula Valley is open and welcoming back visitors. Temecula Valley Southern California Wine Country is a year-round vacation destination, located 60 minutes from San Diego, Orange County, and Palm Springs; 90 minutes from Los Angeles. 
Temecula Valley Wine Country is widely recognized for its scenic vineyards, award-winning wines, and experiential wineries. The popular boutique destination includes the Temecula Valley Wine Country as well as historic Old Town Temecula, and Pechanga Resort Casino. It also was named as a 2019 Wine Enthusiast 10 Best Wine Travel Destination. 
Visit Temecula Valley is the region's official tourism marketing organization and resource for visitors. The Visitor Center is located in Old Town Temecula. For visitor information and assistance, please call (888) 363-2852 or go to VisitTemeculaValley.com.