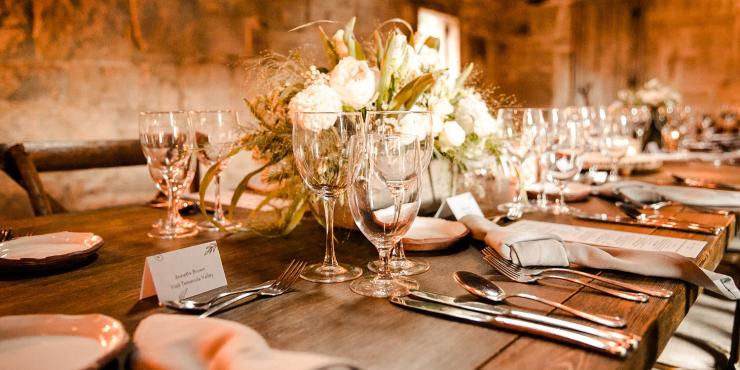 As a renewed effort has been placed on minimizing usage of harmful resources in business activity, Temecula Valley has made a primary effort in establishing locations and environments that cater toward renewable and sustainable meetings held in the region. Many locations are cutting energy usage, eliminating harmful substances, and providing a healthy atmosphere for businesses to hold their meetings. Temecula Valley strives to be at the forefront of sustainability and many companies are making their mark in this effort.
Temecula Creek Inn
Temecula Creek Inn saw the opportunity to present homegrown food right to the public by providing a quarter acre garden adjacent to their golf course. Chefs visit the gardens daily to harvest produce for their menu items. Their catering department has eliminated linen use, reducing the need to wash hundreds of tablecloths weekly. This gives a more rustic themed table scenery for a natural atmosphere.
Pechanga Resort Casino
Pechanga Resort Casino has placed an emphasis on creating a healthy environment for their food products they provide for their daily visitors and corporate sponsored meetings. Pechanga has adjusted their focus to be toward locally sourced foods with an emphasis on safety and elimination of bio chemicals in the local farms where they purchase their foods. Each item prepared attempts to avoid any waste of food necessary for that meal. A big shift has also been made in making gluten-free, vegetarian and vegan meals more accessible.
"As we see modern day food culture shifting into a healthier focus and people paying more attention to where their food comes from and what they are putting into their bodies, we are also seeing meeting planners and guests requesting more of this,"  says Chef Hunter Gonzalez.
All of the excess bones, fat trimmings, and used oil are sent for recycling that turns them over to make biofuel, animal feed, and makeup.
Community Wide Effort
Many other Temecula Valley locations have placed importance on sustainability. Embassy Suites has an active energy conservation plan and they source their food locally whenever possible. In an effort to avoid excess waste, Wilson Creek Winery has reconstructed many of the standard supplies used for meetings with more environmentally friendly products. Examples include recycled cardboard and bottles, eliminating linens, and using reconstructed wood tables instead of metal or plastic.
The City of Temecula is committed to be a sustainable community. Their sustainable plan influences their operations from the energy used and water consumed, to the construction of buildings, to the products purchased, and to the way land use and transportation are integrated into the community.
Find out about planning a meeting in Temecula Valley at VisitTemeculaValley.com.
About Visit Temecula Valley
With natural gifts of climate and geography Temecula Valley Southern California Wine Country is recognized for scenic vineyards, award-winning wines, and nearly 50 wineries. The popular, boutique destination includes the Temecula Valley A.V.A. (American Viticulture Area) as well as Historic Downtown Old Town Temecula, Pechanga Resort & Casino, and Temecula Wine Country Golf Trail.
Visit Temecula Valley is the region's official tourism marketing organization and an online resource for visitors at VisitTemeculaValley.com. Temecula Valley Visitors Center is located in Old Town Temecula (Third Street and Mercedes). For visitor information and assistance, call (888) 363-2852 or (951) 491-6085.