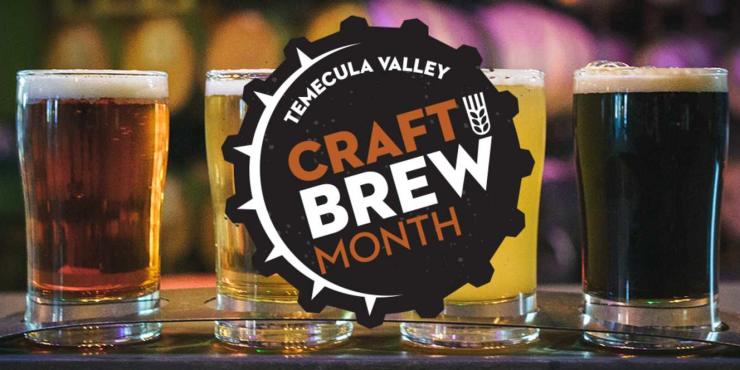 Visit Temecula Valley announces Craft Brew Month during the month of October. With so many great breweries in the region, this year the tourism organization collaborated with Explore Murrieta to include a Craft Beer Week that celebrates local beers and brew masters October 11-18. In addition, there will be an annual Brew Masters Golf Tournament on October 16. This activity combines beer tasting and golf in a safe, social distance setting.
Some of the not-to-miss beers featured this month include Refuge Brewery's HellesYah! Bavarian Helles Style Lager with 5% ABV and 15 IBU, released in honor of Oktoberfest 2020; Stone Church Brewing's Oktoberfest Marzen with 5.4% ABV and 23 IBU; Wiens Brewing Company's Fortune Teller Mosaic IPA with 7% ABV, 65 IBU (serving takeout only); Garage Brewing Co's Apple Pie Pale Ale with 5.4% ABV; and Batch Mead's Do Pom, which is their sweetest carbonated mead made with pomegranates and local raspberry blossom honey, 10% ALC.
Visitors can always ask which local craft beers are on the menu when dining at any of the restaurants within the destination. Some of the stand-out locations pouring Temecula-made craft beers include 1909, Avensole Winery, Baily's Old Town Temecula, BOTTAIA Winery, Cheesecake Factory, Cheflavor, Cork|Fire Kitchen, Crush & Brew, Devilicious Eatery, The Gambling Cowboy, Goat & Vine, Lucille's Smokehouse BBQ, Miramonte Winery, Old Town Blues Club, Peltzer Winery, Robert Renzoni Winery, South Coast Winery, Texas Lil's Mesquite Grill, Thornton Winery, Toast, Wilson Creek Winery, and Yard House.
In celebration of Craft Brew Month, there are featured specials and activities at several of the breweries, including a Fall Pie Series at Batch Mead, which includes four pie meads (boysenberry, cherry, strawberry rhubarb, and apple); Refuge Brewery will have Taco Tuesday on Thursdays with two tacos for $5; and Stone Church will have Halloween festivities and their 5th annual Oktoberfest. A list of local breweries can be found at VisitTemeculaValley.com.
Several transportation companies offer private or small group brewery tours, including Aall in Limo, Executive VIP Shuttle, Grapeline, Little Bus Tours, Tour del Vino, and Van Boozy. A list of transportation companies can be found at VisitTemeculaValley.com.
For more Craft Brew Month specials and updated information, please see VisitTemeculaValley.com/creaft-brew-month.
ABOUT TEMECULA VALLEY AND VISIT TEMECULA VALLEY  
Temecula Valley is open and welcomes local visitors. The businesses have strict cleaning protocols to ensure everyone's safety and comfort because they consider the health of their employees and guests top priority. They have met and often succeeded county and state requirements. Face masks are strongly recommended when visiting and please be kind to the workers, they are doing everything they can to make the experience an enjoyable one.
Temecula Valley is a popular Southern California destination that includes Temecula Valley Wine Country, Old Town Temecula, and Pechanga Resort Casino. In 2019, Wine Enthusiast named it a 10 Best Wine Travel Destination. 
Visit Temecula Valley is the region's official tourism marketing organization and resource for visitors. For visitor information and assistance, please call (888) 363-2852 or go to VisitTemeculaValley.com.