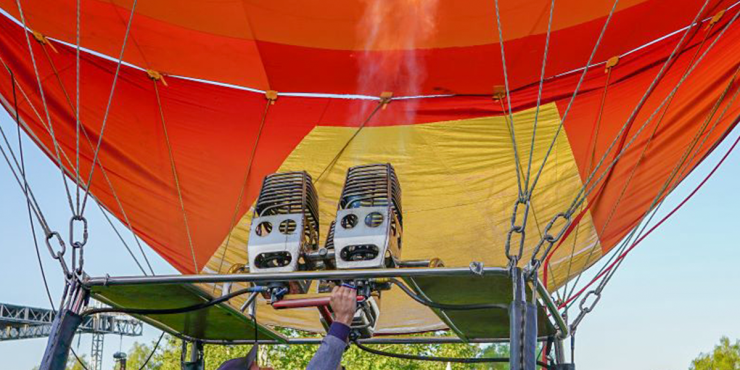 The Temecula Valley Balloon & Wine Festival was recently ordered to cancel the event scheduled for September 25-27, 2020 due to the pandemic Covid-19 disease and concerns regarding a potential fall resurgence. The 2021 Festival is anticipated to return  June 4-6 at Lake Skinner Recreation Area in Winchester, California.
The order provided by Dr. Cameron Kaiser, public health officer for the County of Riverside said:
"This Order is issued based on concerns of a fall resurgence of COVID-19 both within the County of Riverside and worldwide, scientific evidence regarding the most effective approach to slow transmission of communicable diseases generally and COVID-19 specifically, and best practices as currently known and available to protect the public from the risk of spread of or exposure to COVID-19."
The order recognized that The Temecula Valley Balloon & Wine Festival is "a gathering of an
international scope, attracting tens of thousands of attendees from many countries, including several disproportionately afflicted by the worldwide COVID-19 epidemic."The event has been held annually at Lake Skinner Recreation Area in the heart of Southern California Wine Country.  The Temecula Valley Balloon and Wine Festival was established in 1983 to promote the local community and its growing wine region.  The event includes sunrise hot air balloon launches, evening balloon glows, concerts on two stages, and tastings of wine, craft beers, mead and local distilled spirits.
For more information and updates regarding the rescheduling, visit www.tvbwf.com or the Festival's Facebook Page at https://www.facebook.com/TVBWF/