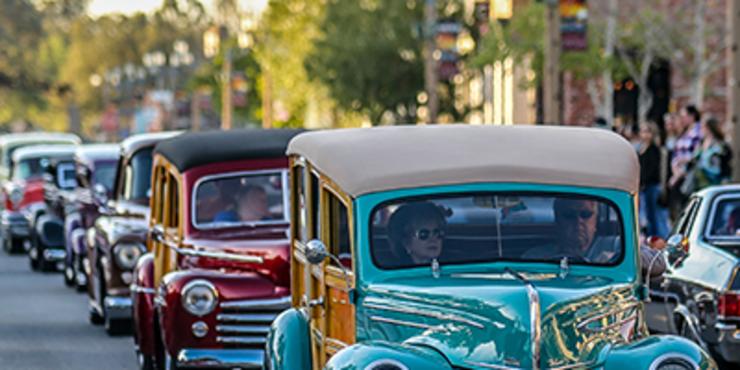 The City of Temecula is revving up for the 2020 Temecula Rod Run set for Friday, May 1 and Saturday, May 2, 2020. Although the Temecula Rod Run has historically been the first weekend in March, the City has decided to move the date to the first weekend in May, hoping for more favorable weather.
Other aspects of the event will remain the same with the traditional Cruise Night on Friday, May 1, in the evening from 5:00 pm to 8:00 pm, and the famous Show and Shine on Saturday, May 2, from
9:00 am through 4:00 pm. This annual event will also include fabulous vendor and sponsor booths. 
Mayor James "Stew" Stewart states, "The Temecula Rod Run is truly a signature event for our City. Old Town Temecula provides the perfect venue for an up close display of classic and historic
vehicles. As a huge classic vehicle enthusiast myself, the Temecula Rod Run is definitely something I look forward to each year. So, be sure to get out to Old Town Temecula and discover this amazing family-friendly event. I look forward to seeing you there for more Temecula Fun!"
Participant registration is currently sold out, but all are welcome to come enjoy this free event. Remember to save the date for Southern California's Premier Car Show, and gear up for the 2020 Temecula Rod Run.
For more information, please visit TemeculaCA.gov or call (951) 694-6480.