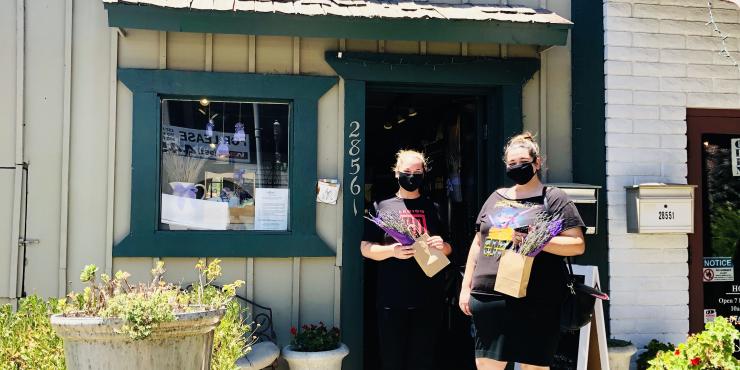 In partnership with Riverside County, the Temecula Valley Chamber of Commerce is happy to announce Shop Local Temecula Valley, a campaign dedicated to uplifting local and small businesses in the Temecula Valley area that have been severely impacted due to the ongoing COVID-19 pandemic. The campaign will focus primarily on educating Temecula Valley residents on the positive impact of spending locally with statistical information, as well as highlighting the many businesses to support throughout this time.
"It is extremely important that we continue to support our local and small businesses as best as we can at this time and call attention to all the services, food, and experiences that are still available to safely enjoy," said Temecula Valley Chamber of Commerce President, Emily Falappino. "We want our residents to understand that every choice to spend locally will positively impact our community in more ways than one."
The new program hopes to communicate the innumerable benefits to shopping local, beyond what residents might initially expect. Local spending can create and support local jobs, improve public city works like building new roads and schools, and help the environment by reducing waste and pollution emissions. For every one hundred dollars that is spent at a local and small business, sixty-eight dollars gets reinvested back into our community.
"If you want to support our local and small businesses, consider shopping local this holiday season, leave a positive review for your favorite local businesses on Yelp, Google, and Facebook, and share photos and stories about your experiences. There are so many ways we can get involved as a community," Emily added.
Follow the Facebook and Instagram pages, at @ShopLocalTemeculaValley, to learn more about the community impact of local spending and how you can contribute. If businesses located in the Temecula Valley area would like to be featured for free please contact the Temecula Valley Chamber of Commerce at info@temecula.org .
For more information regarding our Shop Local Temecula Valley campaign, contact the Temecula Valley Chamber of Commerce at the aforementioned email.