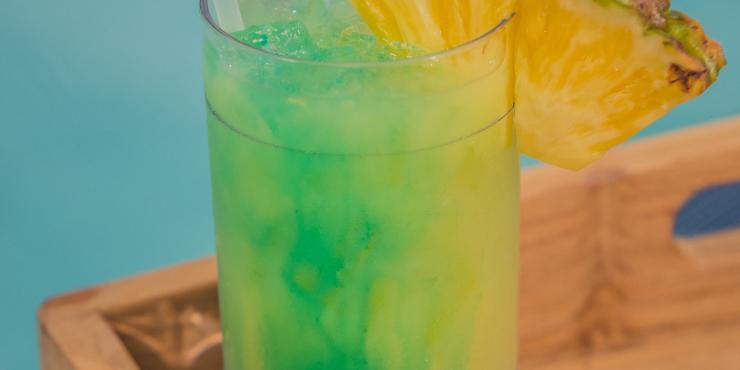 Temecula Valley Southern California Wine Country shares how to make some of its top selling summer cocktails. Though its swim up bars, poolside cabanas, and hopping night life is closed right now, you can still enjoy their popular drinks from the comfort and safety of your home. From Old Town Temecula to Temecula Valley Wine Country to Pechanga Resort Casino, "cheers" until everyone can meet again.  
Mac's Mule, 1909 
1.5 oz vodka 
0.5 oz agave syrup 
0.5 oz lime juice 
Approximately 4 or 5 muddles (smashed up) raspberries 
Top the drink with ginger beer.  
Barrel Aged Boulevardier, Cork|Fire Kitchen at Temecula Creek Inn 
This is a nouveau take on the Old Fashioned, smooth, slightly sweet and hits all the right notes. 
1 oz whiskey 
1 oz Campari 
1 oz Sweet Vermouth 
Build in mixing glass 3 oz pour over large cube in rocks glass. Expressed orange peel garnish. 
Lavender Martini, Avensole Winery Restaurant 
1 oz gin (grape based) 
.5 oz Sweet & Sour 
.5 oz lavender syrup 
3 dashes Bitters 
Lemon slice for garnish 
Place ingredients in cocktail shaker with ice and shake until cold. Carefully pour cocktail from the shaker into a cocktail glass, garnish with lemon slice. 
Lemon Aventini, Avensole Winery Restaurant 
1.5 oz vodka (we use grape based) 
Half lemon, juiced 
.25 oz dry vermouth 
Sugar for rim of cocktail glass 
Lemon slice garnish 
Place vodka, lemon juice and dry vermouth in cocktail shaker with ice and shake until cold. Moisten rim of glass with a small amount of water. Turn glass upside down and dip into sugar on a small plate to line the rim of the glass. Carefully pour the cocktail from the shaker into the glass, add lemon slice garnish. 
Mermaid Water, The Cove at Pechanga Resort Casino 
Even though Pechanga Resort Casino's tropical, 4.5-acre pool complex, The Cove, remains closed, these refreshing cocktails can help kick off summer vibes. 
Fill cocktail glass with solid ice cubes 
1 oz. Coconut rum 
1 oz. Coconut spiced rum creme 
1 oz. Lime juice 
Fill remainder of glass with pineapple juice 
Top with 1/4 oz Blue Curacao 
Garnish with a pineapple wedge.  
Banana Colada (blended), The Cove at Pechanga 
Combine the following in a blender: 
3 oz. Ice cubes 
1 oz. Banana rum 
1 oz. Banana creme rum 
3 oz. Pina Colada mix 
Blend these, then pour in 1/4 oz. Add Blue Curacao and gently mix once more. Garnish with a pineapple wedge. 
Green with Envy, The Cellar at Ponte Vineyard Inn 
Feeling "couped" up? Here's a recipe to enjoy at home.  
1 oz Denizen rum 
1 oz Green Chartreuse 
1 oz lime juice 
.75 oz honey water (equal parts honey & water) 
Coupe glass 
Lime slice (for garnish) 
Fill a shaker with ice. Add ingredients and shake. Strain into a coupe glass and garnish with a slice of lime. 
Gold Rush, Thompson & Twain and Crush & Brew 
Originally created by T.J. Siegel at Milk & Honey (NYC) the Gold Rush is now considered a modern classic featured on cocktail menus around the world.  It's a take on a classic whiskey sour with the added complexity of honey and unique flair from the grated cinnamon to order.  
2 ounces bourbon 
¾ ounce lemon 
¾ ounce honey syrup* 
Add all items to a cocktail shaker, give the tin an aggressive 8-10 shakes and strain over fresh ice.  Grate fresh cinnamon over the top and garnish with a lemon wheel. 
*3 parts honey to 1-part hot water, stir to combine.  (It's worth the effort to source local orange blossom honey.) 
Skinny Margarita, Espadin 
The basis of the recipe is a blend of Tommy's Margarita developed by Julio Bermejo for Tommy's Mexican Restaurant (SF). Because the mixers are reduced the spirit presence may be more apparent, if it's too spirit forward feel free to add more agave and lime but at the expense of calories. 
2oz tequila (Blanco preferred) 
.75oz fresh lime juice 
.5oz agave syrup* 
*Blend agave nectar and water in a 1:1 ratio. 
Combine all ingredients in a shaker tin with ice, shake aggressively for 6-8 pumps and strain over fresh ice.  Garnish with a lime wheel.  Best consumed outside on a sunny day for maximum refreshment! 
ABOUT TEMECULA VALLEY AND VISIT TEMECULA VALLEY  
Temecula Valley is preparing to welcome visitors again. The community is creating strict cleaning and safety protocols above and beyond CDC regulations to ensure everyone's safety and comfort because visitors and employees are priority.  
Temecula Valley Southern California Wine Country is a year-round vacation destination, located 60 minutes from San Diego, Orange County, and Palm Springs; 90 minutes from Los Angeles. 
Temecula Valley Wine Country is widely recognized for its scenic vineyards, award-winning wines, and experiential wineries. The popular boutique destination includes the Temecula Valley Wine Country, historic Old Town Temecula, and Pechanga Resort Casino. Temecula Valley was named as a 2019 Wine Enthusiast 10 Best Wine Travel Destination. 
Visit Temecula Valley is the region's official tourism marketing organization and resource for visitors. The Visitors Center is located in Old Town Temecula. For visitor information and assistance, please call (888) 363-2852 or go to VisitTemeculaValley.com.