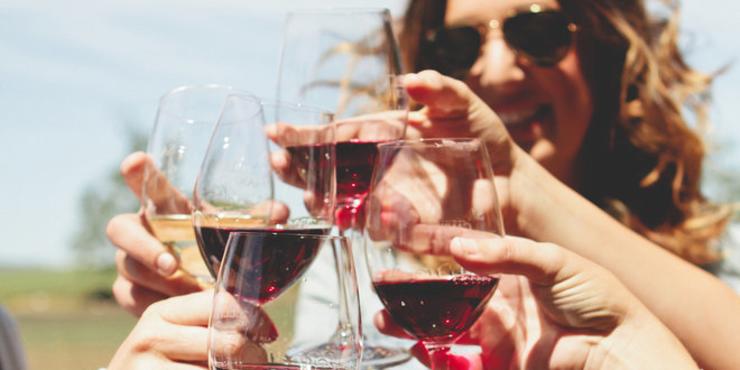 By Jessica Sebor
On International Cabernet Day (August 30), there's only one way to celebrate: with an excellent glass (or two) of Cabernet Sauvignon. Some of the most celebrated Cabs come from California's 3,000-plus wineries.
As you ponder the black currant flavors and tobacco notes, consider the king of red's place in our country's vintner-cultural history. In decades past, American wines were once considered second tier. All that changed after the famous "Judgment of Paris" in 1976 when U.S. vintages were pitted in a blind tasting against the best of France. The winner? A bottle from Stags' Leap Winery, specifically a 1973 Cabernet Sauvignon.
The celebration doesn't have to start and end before Labor Day, of course—and there's no reason to limit yourself to one varietal. September ushers in California Wine Month and with it some incredible celebrations throughout the state. Here are a few of the full-bodied festivities. 
September 2: Wildhorse Music Festival, Temecula
Country music pairs with Southern California wine at this lively Temecula celebration of Americana. Enjoy the "Best of Temecula" tasting then grab your cowboy boots for line dancing.