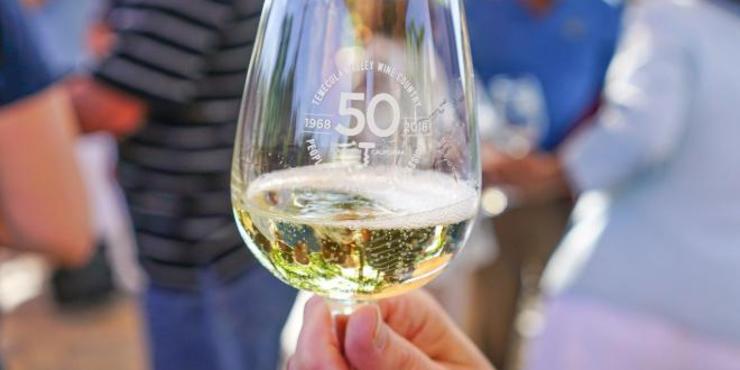 By Staff Writer from The Press Enterprise
Temecula Valley Wine Country is celebrating five decades.
State Sen. Jeff Stone, R-Temecula, and Riverside County Supervisor Chuck Washington took part in a Friday, June 8, ceremony at Wilson Creek Winery to officially recognize the 50th anniversary of  Vince and Audrey Cilurzo planting the first commercial vineyards in 1968.
They were joined by representatives of Visit Temecula Valley, Temecula Valley Winegrowers Association, the city of Temecula, Temecula Valley Chamber of Commerce and Temecula Valley winery owners and staff. The event featured speeches on wine country's early days, how its creation went against conventional wisdom at the time and thanked those who have worked to protect, preserve and expand the area just outside the Temecula city limits.
Sign up for The Localist, our daily email newsletter with handpicked stories relevant to where you live. Subscribe here.
At the event, the winegrowers association gave the Riverside County Board of Supervisors, Planning Commission and planning staff its Award of Outstanding Merit for those outside the industry who have contributed to the success of wine country.
The event ended with a "cheers to 50 years" toast led by Krista Chaich, executive director of the winegrowers' association.
Link to original article: https://www.pe.com/2018/06/11/temecula-valley-wine-country-marks-50th-anniversary-with-event/