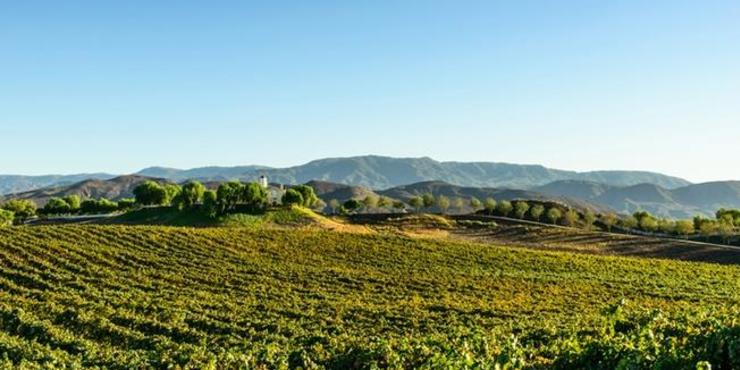 IS THE AVERAGE LENGTH OF TIME... for a meal around one hour? We're talking about lunch or dinner, eaten out, with a friend or two. True, such a meal might take two hours, or three or four, if many pals are at the table, and many courses are involved, and many toasts, too. And, true again, a dinner can take ten minutes, or even five, if you're grabbing a quick sandwich somewhere as you hastily head to an appointment. But let's call "an hour" pretty accurate when it comes to dining with a companion, and let's call a week full of hours, 168 to be exact. Which means that the average Restaurant Week absolutely brims with dinner-ready hours, and a Restaurant Month? Multiple that by four. So how would you spend all of that time exploring the vast and vittle-filled...
TEMECULA VALLEY... during its annual Restaurant Month, which occurs in January, as does the concurrent California Restaurant Month? That is the overwhelming but appetizing task at hand as we enter 2018. For unlike many spots around the state, from cities to neighborhoods, the wine country of Temecula observes an entire month of Restaurant-Month-tastic goodness, and not just a week (though, let us not sniff over the shortness of the traditional Restaurant Week; we only desire more). Visit Temecula Valley is putting the edible emphasis during its Restaurant Month on Flatbreads and Pizza, with a host of pairings suggested. Meritage at Callaway (hello, prosciutto with goat cheese flat bread), The Cellar Lounge at Ponte Winery (mmm, winter vegetable Bianco pizza), and Lazy Dog Restaurant + Bar (ohhh, mushroom and bacon crisp) are three suggested meals. There are...
PLENTIFUL EAT-OUT EVENTS, too, filling out January, with tequila tastings and other to-dos filling out the roster. Ready to see what's happening around the beautiful TV in January 2018? Unhand that fork or spoon, for just a moment, and that napkin, too, and click.
https://www.nbclosangeles.com/news/local/Napkins-Out-Wine-Fans-for-Temecula-Restaurant-Month-467417673.html