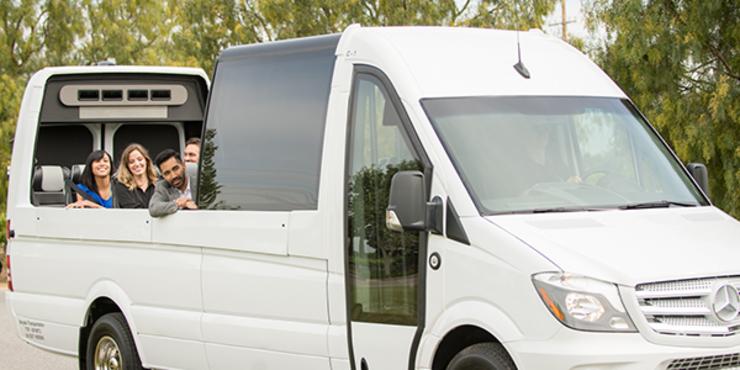 Best Wine Tour Company: Grapeline Wine Tours wins reader vote
Explore California Wine Country with this winning company
Note from 10Best: Someday, we'll all be ready to pack our suitcases again and head out on our next adventures. In the meantime, we'll keep supporting the places that inspire us. Please check individual company websites for the latest updates.
GRAPELINE WINE TOURS
Temecula, Calif.
Grapeline Wine Tours offers both group and private tours of some of California's top wine regions, including Napa Valley, Paso Robles, Santa Barbara, Sonoma Valley and Temecula. Classic Wine Adventures include tastings at three area wineries, as well as a behind-the-scenes vintner's tour, while a Vineyard Picnic Tour takes guests to four wineries and includes a catered picnic lunch.
Whether you're tasting your way through famed California wine country, sipping wines lakeside in Michigan or exploring the emerging wine scene in Georgia, enhance your wine tasting experience by leaving the driving to someone else. These 10 tour operators offer wine-centric tours, complete with transportation, knowledgable guides and other extras.
The top 10 winners in the category Best Wine Tour Company are as follows:
Grapeline Wine Tours - Temecula, Calif.
Perata Luxury Tours - Napa
Cork and Keg Tours - Loudoun County, Va.
Pop The Cork Wine Tours - Atlanta
Bliss Wine Tours - Napa & Sonoma, Calif.
Uncorked Wine Tours - Paso Robles, Calif.
Platypus Wine Tours - Napa & Sonoma
Experience! The Finger Lakes - Ithaca, N.Y.
Sustainable Wine Tours - Santa Barbara, Calif.
The Wine Wrangler - Paso Robles, Calif.
A panel of experts partnered with 10Best editors to pick the initial nominees, and the top 10 winners were determined by popular vote.
Congratulations to all these winning tour companies!