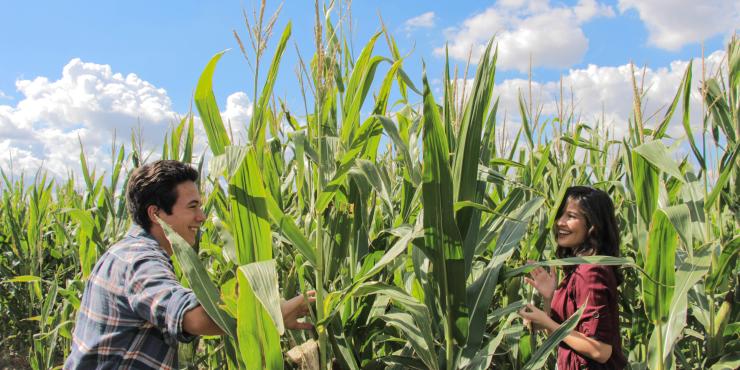 Avoid stress this Thanksgiving by putting your relatives in beautiful accommodations in Temecula Valley. Everyone can enjoy a delicious feast at one of the many restaurants open for the holiday. 
Thanksgiving Dining in Temecula Valley
There is no pressure having to make an elaborate feast for a Thanksgiving or Friendsgiving meal, restaurants throughout this picturesque destination offer delicious dinner options. Wineries offering meals perfect for the holiday gathering. At Ponte Winery, visitors can enjoy Thanksgiving at Bouquet Restaurant with a three-course dinner, complete with a selection of starters, entrées and desserts. The award-winning Vineyard Rose Restaurant at South Coast Winery will start their traditional feast with a choice of acorn squash bisque or tender greens, followed by a choice of slow roasted turkey breast, seared salmon or roasted pork loin, slow roasted prime rib. The sweet finale is espresso crème brulee. Thornton Winery has a tempting holiday menu with a selection of starters that includes lobster bisque, heirloom tomato bruschetta, warm butternut squash salad, and Café Champagne salad. Entrée selections are a traditional roasted turkey, French pork cop, pistachio and cherry crusted salmon, or a grilled filet mignon, and a choice from a list of delectable desserts.   
Many restaurants throughout Temecula Valley will also be open on Thanksgiving Day for delicious feasts. The Gambling Cowboy, located in Old Town Temecula, will offer a four-course Thanksgiving feast.  The Temecula artisanal favorite E.A.T. Marketplace will feature a roasted organic turkey and options for those on gluten-free, paleo, vegetarian, and traditional diets. Lucille's BBQ, located at the Promenade Temecula, has Thanksgiving-to-go options, as well as a dine-in traditional feast. Cork Fire Kitchen at Temecula Creek Inn will provide a home-style three-course set menu, ideal for those staying at the resort.
Activities & Outdoor Adventures
In addition to great dining, friends and families can partake in a variety of entertainment and activity options while staying in Temecula Valley. The nearly 50 wineries in Temecula Valley Wine Country offer wine tasting and several have behind-the-scenes tours. Tasting packages and transportation options make exploring easy. A special Sip Sip Stay package is available for mid-week stays. Artisan shopping experiences throughout Temecula Valley are perfect for Black Friday shoppers seeking the best deals and unique gifts. Shopping hubs include Old Town Temecula, Temecula Valley Wine Country, Lake Elsinore Outlets, and Promenade Temecula.
Friends and families can bond over shared outdoor adventures in Temecula Valley, including a hot air balloon flight over the rolling hills, horseback riding in wine country, hiking the trails at the Santa Rosa Plateau, or playing a round (or two) of golf on the links.
Travelers can start planning their getaway at VisitTemeculaValley.com or by calling 1-888-363-2852.
About Visit Temecula Valley
Laid back, picturesque Temecula Valley Southern California Wine Country welcomes more than three million visitors each year. It is a year-round vacation destination, located 60 minutes from San Diego, Orange County, and Palm Springs; 90 minutes from Los Angeles.
Temecula Valley Wine Country is widely recognized for its scenic vineyards, award-winning wines, and experiential wineries. The popular boutique destination includes the Temecula Valley A.V.A. (American Viticulture Area) as well as historic Old Town Temecula, and Pechanga Resort Casino. It also was named as a 2019 Wine Enthusiast 10 Best Wine Travel Destination.
Visit Temecula Valley is the region's official tourism marketing organization and resource for visitors. The Visitors Center is located in Old Town Temecula. For visitor information and assistance, please call (888) 363-2852 or go to VisitTemeculaValley.com.