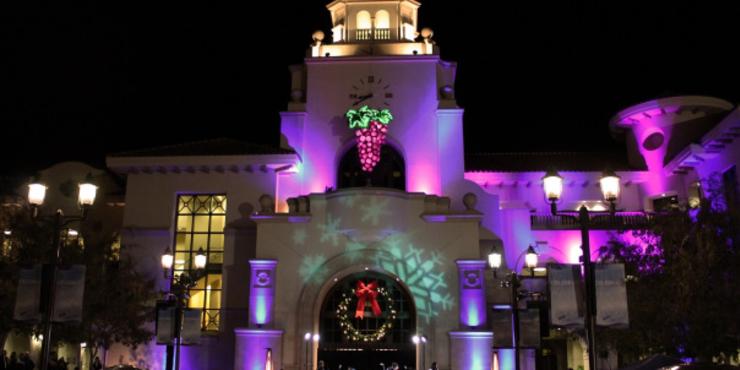 Think New Year's Eve parties are a thing of the past now that you have kids? Think again! We're showing you where to celebrate with your little party animals all over the city with 11 family and kid-friendly New Year's Eve parties. From ringing in 2019 with fireworks at LEGOLAND to counting down the seconds at resort galas, museums or restaurants, read on for some seriously fun New Year's Eve parties for kids!
The Grape Drop, Temecula
Party like it's 1999 (or 2019!) Forget the Big Apple. Watch the Temecula grape drop at Town Square Park twice: once with the East Coast at 9 p.m. and once with the West Coast at midnight. Plus, there'll be free activities for kids, food vendors, and live music by Danielle Arribe 6-6:45 p.m., Frienz Band 7-8 p.m., City Beat Band 8:30-10 p.m. and Midnight Ride 10:30 p.m,-12:15 a.m. Radio host Mama Mia from 101.3 will emcee.
Date: Dec. 31
Time: 6 p.m.- 1 a.m.
Cost: Free
41000 Main St.
Temecula, CA
951-694-6444
Online: visittemeculavalley.com/event/new-years-eve-grape-drop